About Multidots
Serving People. Solving Problems. Loving WordPress.
Multidots is one of the top WordPress development agencies in the world. Through strategic partnerships, we help content publishers and digital agencies to maximize their performance. We combine the best of the Eastern and Western worlds by strategically placing our globally distributed team. We are one of the "preferred enterprise WordPress implementation partners" featured by Automattic – the company behind WordPress.com and WooCommerce.
With our strategic partnership model, we have proven to be a reliable, affordable, and preferred outsourcing partner for digital shops like creative, branding, marketing, and web development agencies.
News, media, performance marketing, lead generation companies, and other associations around the world, trust Multidots with their digital strategy, and content publishing needs. Enterprise brands and global corporate groups like Ask Media, Tropicana (PepsiCo Venture), Association of American Publishers, and Storyful (Newscorp Venture) trust Multidots with complex and large scale WordPress and multi-platform implementations.
વાર્તા – कहानी – Story
Multidots has two primary passions: Serving People and Solving Problems. We believe all great business problems can be solved with engineering talent. We are obsessed with a people-centric culture. It's why we exist. We strongly believe in a sense of serving and caring for people.
It was the year of 2009, the world was hit by the global recession. Aslam and Anil, sadly witnessed how developers and IT professionals in India were not valued, respected, or empowered. On the other hand, companies and businesses in the western world who trusts the Indian engineering talent were frustrated with the lack of great "customer services".
Aslam's problem-solving skills combined with Anil's servant leadership made the perfect partnership. This led to the foundation of Multidots. They started with two-hundred dollars and two dots. Since 2009, Multidots has grown into a multi-million dollar business with more than a hundred dots – Multidots.
There is one funny-and-famous piece of the story that you can't miss. It involves a deadline, traffic-lights, and a motorbike.
Aslam and Anil were struggling to name the business. Several days later, on May 1, 2009, they hit a hard deadline. It was the last day to give their lawyer a business name to register. As they kept throwing names, they kept coming to the "dot". They were intrigued by the word "dots" which they knew to be small but mighty. Every shape and object is formed from dots. Even the web can't be complete without a dot as in, website dot com.
Aslam and Anil were on their way to the lawyer's office on Aslam's motor-cycle. They stopped at a traffic light in the streets of Ahmedabad (the business capital of Gujarat, India). It just hit them. Aslam shouted with excitement, "How about two-dots?" Anil liked it but it felt too limiting to him. He knew they needed a name that's not limiting the scale and sound of it. Then Anil blurted out, "Multidots!".
More About Us
80+ Employees
Who believes in combining logic with humanity to solve problems by taking one thing at a time.
114 Million People Served
We take great pride that every line of code we write on the websites we build touches millions of people's lives.
100+ Global Customers
Come to us to solve complex business problems because we see problems as windows to opportunities.
100+ Websites
Migrated to WordPress
Our WordPress services are backed by solid platform expertise and a focus on WordPress migration best practices.
~13,768 Hours
Contributed to the WP community with great care & compassion to make WP better & more accessible to the world at large.
200+ WordPress Websites
Launched with utmost precision, meeting the highest, stringent WordPress VIP coding standards.
Multidots WordPress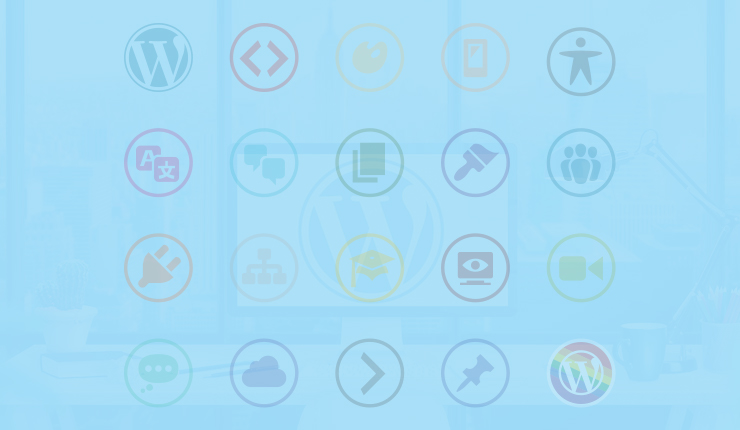 WordPress Contributions
~13,768 Hours has been contributed to core WordPress, WooCommerce, and BuddyPress releases.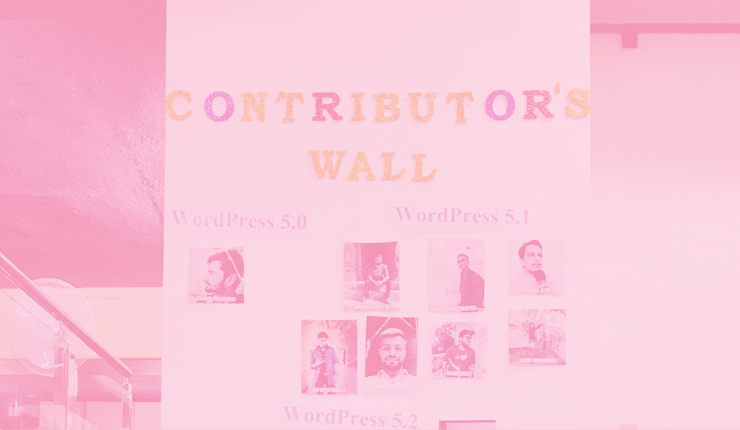 Five For The Future
Multidots sponsors 7 contributors for a total of 28 hours per week for the "Five For The Future" initiative by WordPress.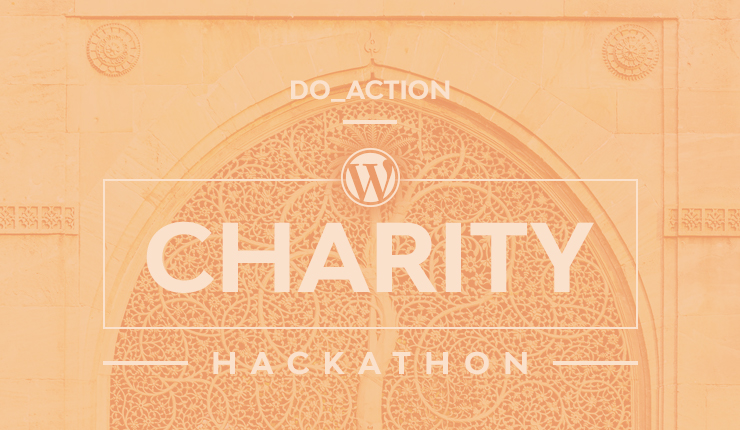 do_action
One of the lead organizers of do_action Ahmedabad – a charity hackathon to support charitable organization in the local community.
WordCamp Organizer
Multidots is on of the lead organizers of the Ahmedabad WordCamp and Meetup group.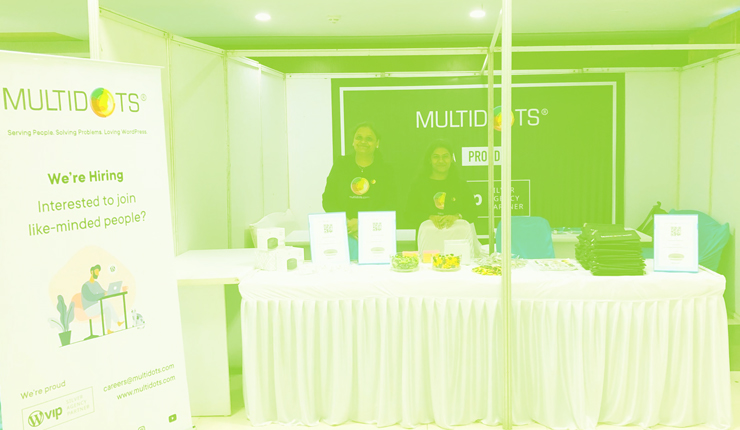 WordCamp Sponsors
We have sponsored several WordCamp around the world.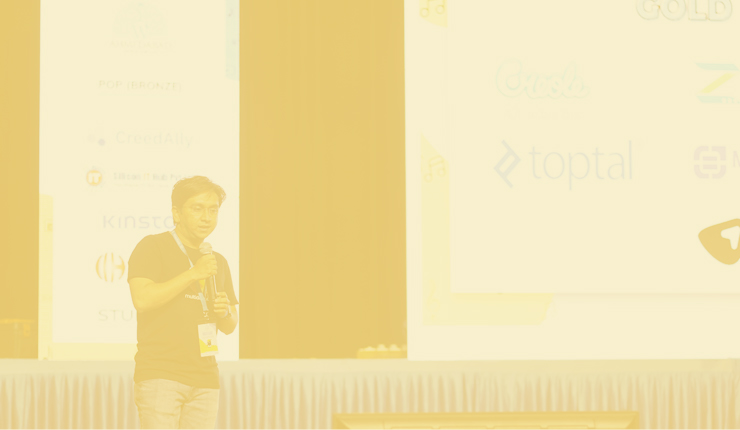 WordCamp Speakers
Multidots team regularly attend and speak at global WordPress events.
The culture of Craft & Care!
The unique blend and balance of head and heart have made the innovation that impacts human life. Hence, all of us at Multidots, deeply believe and breathe the culture of craft and care where our actions and decisions are driven by both our heart and mind. It's the same culture and beliefs that remind us, and guide us to humbly care for our customers while being smart to solve complex problems.
Serving People
People have been the most important part of our company. The thousands of lines of code that websites, software, and the apps run on are written by the people and for the people.
Paying attention to people's needs and focusing on their success and service make us successful. We may occasionally fail short of your expectations but we will win your hearts by our state-of-the-(heart) customer care and services.
Solving Problems
Each problem in your life and business opens doors for new innovation and creativity. But having the right people beside you with the right skills to find and open those doors is equally important to be successful and happy.
Problems may sound stressful to you but for us, it's an opportunity. Solving and working on those problems is our passion. So we love problems as much as we love solutions and feel great pleasure to walk you out of that god-damn door!
Being responsive, transparent, and staying in constant communication is the key to an outsourcing-success. We will scratch all the media and mediums to meet and connect with you, even if it takes a 32-hour flight to visit you in person.
We retain and invest in only the best tools, technology, and talent which enable us to deliver fast, secure, and stable websites and software for your business. The latest and greatest trends and technology are always our way to be quick and efficient in our game.
Whatever we do, we like to stay grounded. We don't gloat on our achievements, nor do we feel shy about accepting our mistakes and embracing the failure. Being humble and helpful will make a better business, a better community, and a better world. It's better that way.
Every situation and problem has a solution. What we need to do is to look deep-down and slow-down on our approach, setting all the emotions and judgments aside. Focusing and arranging each piece of the puzzle (problem) logically works to solve any problem. Don't you agree?
Often times we, as people, go through hard times, unfortunately. Things will happen, and few decisions need to be taken, but how you communicate and act upon it is completely upon us. Everything we do and say comes with great compassion and care for people consulting through our hearts, not only heads.
Complex problems and situations need people with a mindset to see through the reality of the situation and problems. They shouldn't sink in the emotions and other influences. They need to have the smartest and brightest brains to fix the problems in limited time and resources. We hire and retain people of this mindset.
For People – By People
Executive Team
Anil Gupta
CEO & Co-Founder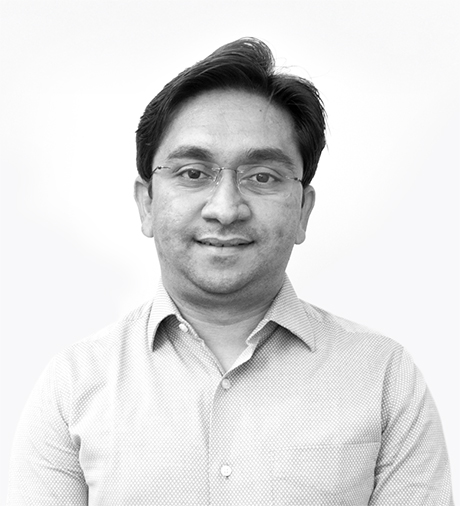 Aslam Multani
COO & Co-Founder
Business Development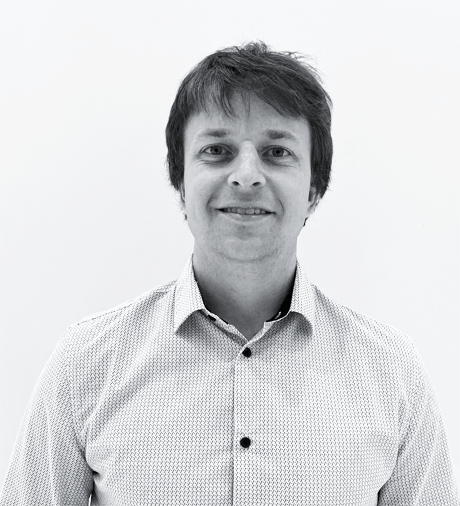 Jeremy Fremont
Director of Business Development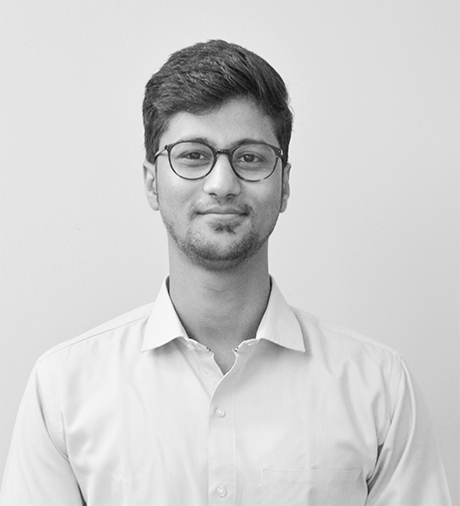 Kushal Dave
Business Development Executive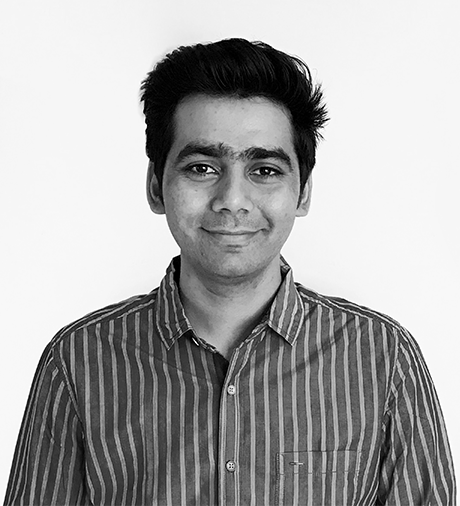 Suchit Patel
Business Development Executive
HR and Finance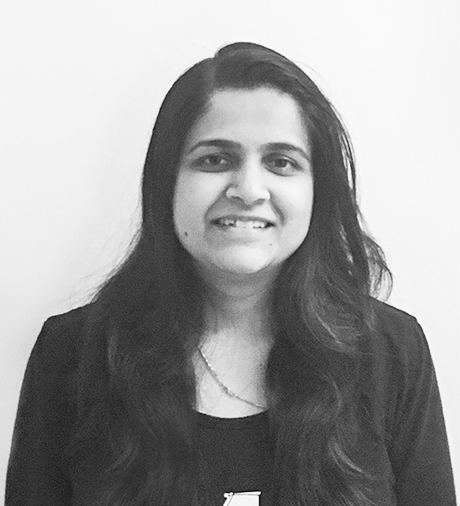 Deval Talati
Manager – Operations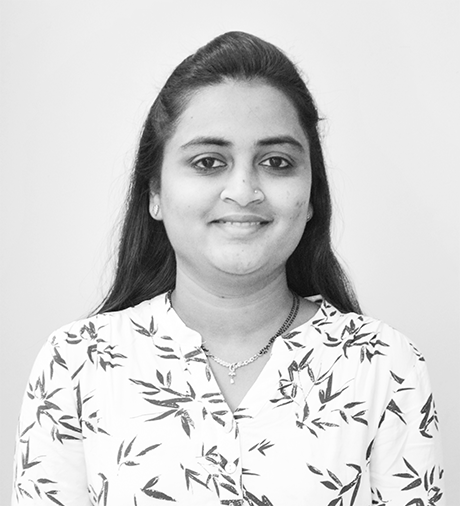 Nidhi Bhavsar
Team Lead – Finance
Project Delivery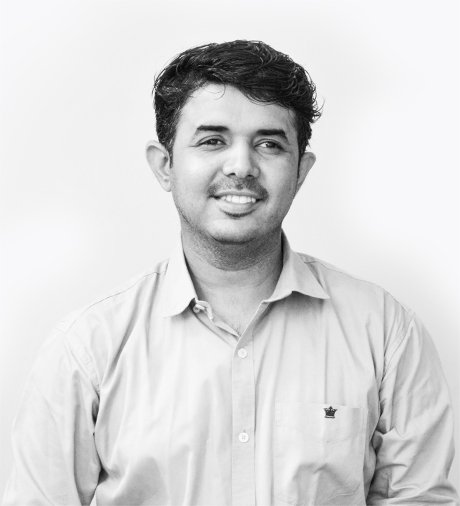 Mayur Keshwani
Project Manager
Chirag Patel
Project Manager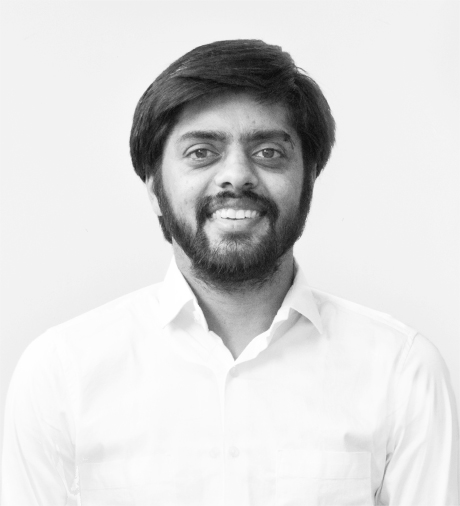 Parth Bhayani
Solution Analyst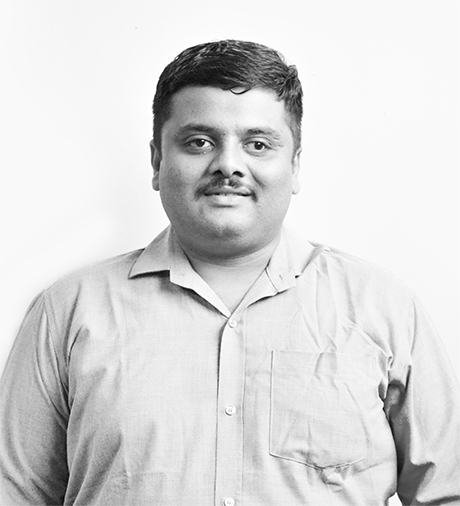 Bhavin Mandaliya
Project Manager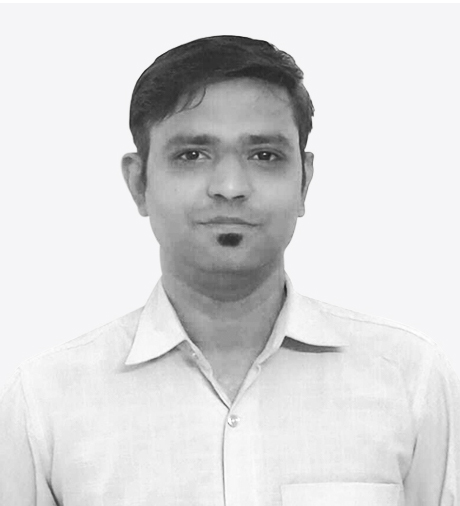 Ravi Vaghela
Project Manager
Margaret Kiefer
Project Coordinator
UI/UX Squad
IT & Security
Kaushik Baroliya
Manager – Creative Designs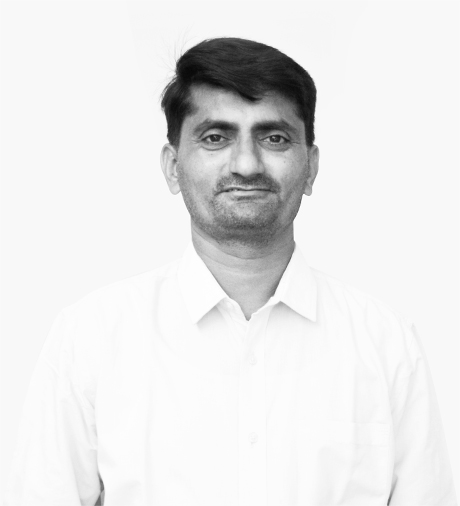 Hitendra Pandya
IT & Security Team Lead
Time Flies
May 2009
Humble Beginning
With $200 capital and the vision of "Serving People, Solving Problems", our founding dots – Anil Gupta and Aslam Multani kicked-off their adventure with Multidots.
Apr 2014
50+ Team
Having a team of 50 multi-talented, multi-cultured, multi-country, multi-lingual dots was a noteworthy milestone.
Mar 2016
We inaugurated our first HQ office that truly reflects the vibrant, open, energetic, colorful and fun culture of Multidots in the financial capital of Gujarat.
Jan 2017
100+ Team
Our growing team of wonder-dots has now hit a century milestone. Every dot brought new energy and ideas in Multidots and making it brighter and stronger.
Aug 2017
Our first US office – Multiplex 2
With our vision of "Serving People", we inaugurated our very first North American operations from our Multiplex 2 office in Virginia.
May 2019
Celebrated 10th Anniversary
We had a grand celebration of our 10-year journey to "gratefulness and greatness" with all our y-dots & x-dots!
Jun 2019
We made a grand and proud entry to the highly exclusive and reputable club of WordPress VIP Silver agency partners.
Jan 2021
Going Full Remote
Multidots became a fully remote agency with 80+ distributed dots across multiple countries and continents.
Jan 2022
Multidots has moved up the ranks again and is officially a WordPress VIP Gold Partner!