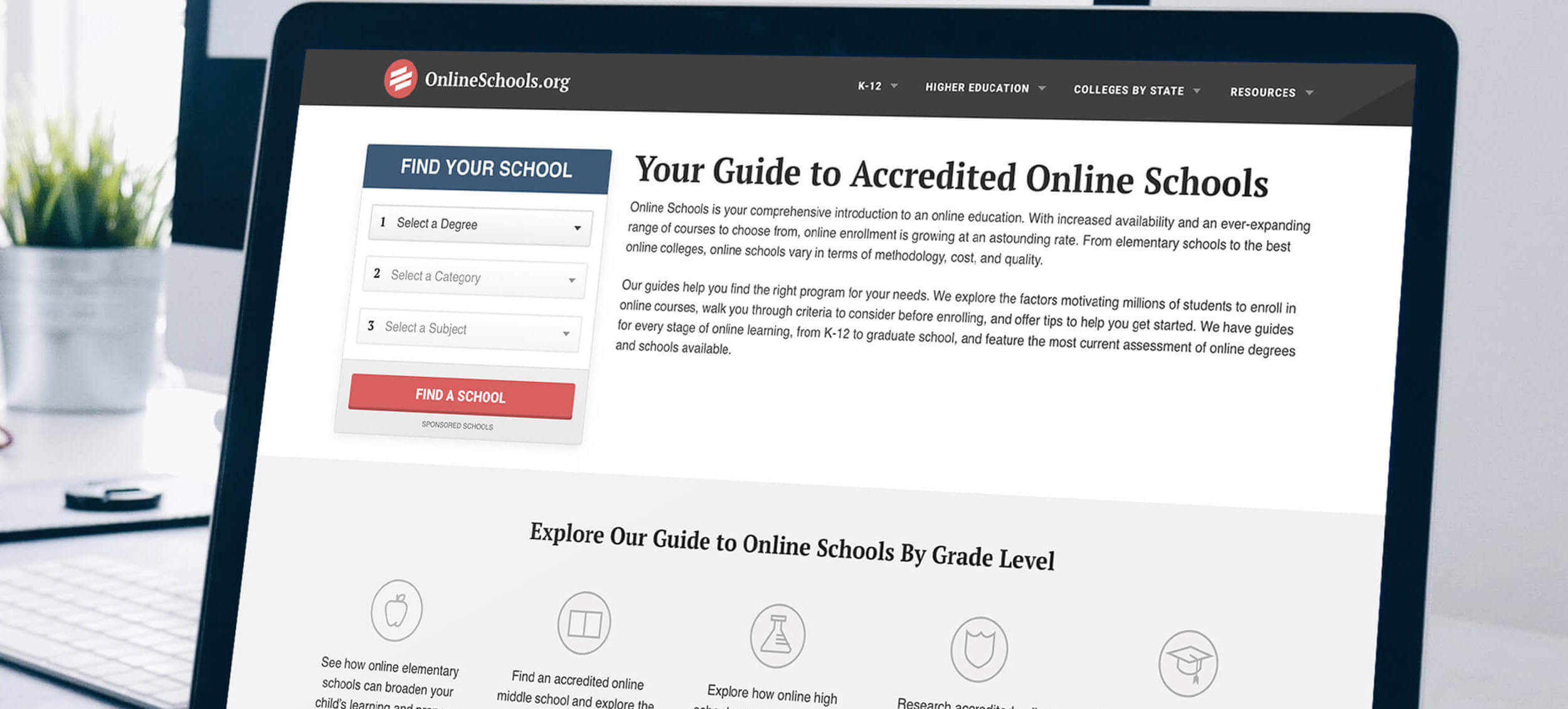 Overview
Multidots were approached by ABUV Media, the administrators of 50 online school websites, representing one for each US state, as they needed the ability to quickly create multiple versions of the same site from a single content management system. This would allow their users to browse by online learning opportunities either by US state or by an educational program. However, they did not have the technical capabilities in-house to fulfill this goal. They were looking for reliable and expert third-party partners in order to quickly and effectively deliver this aim.
Challenges
Building multisite website solutions naturally comes with its challenges, as the websites must remain in a single-code database while their content stays site-specific.
The client needed to be able to deploy a single change on all of their 50 websites simultaneously.
These sites all needed to be optimized for performance and security using the latest technologies.
Solutions
Multidots was able to develop a team for the client in order to deliver the multisite WordPress development they required.
All of their websites were migrated into one WordPress solution, making content management effective and easy to manage.
At Multidots, we were able to implement Agile methodology in order to ensure that the Multidots teams were able to work closely and efficiently with ABUV Media.
Results
We developed a complete solution for ABUV Media, delivering their vision of a single database multisite where information could be quickly and deployed across 50 sites in one go.
We significantly optimized their page load performance and Google ranking. With a 60% improvement in page-load speed (from 4.5 to 1.5 seconds), the websites saw lower bounce rates and substantial business growth.
We gained ABUV Media's trust as their preferred third-party technical solutions provider
To bring our vision of a single database multisite to life, we knew that Multidots would be the perfect partner. We wanted to be able to quickly make replica sites that could be managed from the same spot, and be able to create multiple versions of the same site from a single content management system. Multidots fulfilled this and more, and were reliable, communicative and skillful throughout their dealings with us. The work they completed has truly transformed our business and we would work with them again in a heartbeat.