In software development agency, correcting the flaws and meeting the deadlines is the toughest possible task while trying to maintain the quality in parallel. And it means lesser productivity. To improve productivity, you must know about the main obstacles, which are stopping you from achieving the set targets.
Competition is too high in IT industry. That's why we are generally busy in acquiring new clients and trying to retain the older ones. Quality, in such case, is compromised in the ongoing projects (or, maybe not if you're doing it right!).
Apparently, we need better tools to manage tasks, scale the client base, expand the business, enhance the profits, rectify the quality and increase the customer satisfaction.
We, the Dots, use a time tracking tool, Toggl, for the fulfillment of above purposes. It's been more than 3 years and Toggl has helped us a lot. So, we decided to praise them through our blog and help the fellow development companies grow. Read and understand why your development team desperately needs this tool.
How Multidots' Utilize Toggl to Enhance Team's Productivity
Time management isn't easy but a vital task in today's fast-running lives. The idiom 'Time is Money' fits perfect to today's scenario. For developers and other IT professionals, its importance is even more.
At Multidots, we are utilizing Toggl since 2014. This simply awesome employee timesheet software empowers our software development team to achieve new benchmarks every time.
Why we prefer using Time Management Tool in Software Development Industry?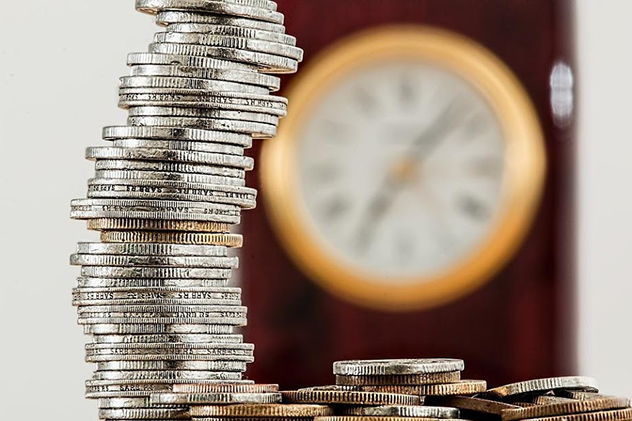 We are the residents of the team-based environment. So, it is highly cumbersome to manage the things without proper synchronization. Toggl empowers the developers with pretty much everything they may need – from basic time tracking to on-spot GitHub and Basecamp tracking. Showing the progress to clients, tracking the daily work and invoicing isn't a mind-boggling task anymore when we are using Toggl.
Favorite Toggle Features, used by the Dots!
At Multidots, we believe that every saved minute can be utilized in entertainment later on. Quality and turnaround time is more important for us, rather than putting in a lot of time and achieving nothing.
To save those extra minutes, our team needs to be highly productive all the time when they are working. So, we try to take advantage of almost every attribute of Toggl. From time tracker to visual chart creator and full monthly report generator, this app is bundled with awesome features.
Time tracking on one click
We already have enough challenges to deal with. Getting another complex application to track time wasn't a good idea. So, developers wanted the easiest and simplest time tracing tool instead of complex ones. Toggl offers just that.
Report Creation and Sharing Bookmark Report Links
Secret: We don't want the Developers to blame the project managers for reduced productivity. (Bothering about the progress, again and again, distracts them from real work and irritates them to infinite)
Clients generally want to know about the daily progress (and they should). Some of those want continuous updates on their projects. Wondering why we aren't irritated from every-minute inquiries?
Reason is simple –
Preparing the whole report manually, remembering what we have done throughout the day and thereby mailing it – the whole process is erroneous and time-consuming. So, we just 'Toggl' to create reports – fully automated and real time!
Report creation, real-time report sharing, monthly reports, weekly reports, and saving these reports as CSV, PDF or XLS files takes no time with Toggl. To share these reports, we just leave the report Data Range open and provide the clients with a public link for their projects. It lets them access the progress report in real-time.
The IT ecosystem Multidots utilize Toggl for!
Toggl is accessible on all major mobile platforms and operating system. It creates possibilities for 50 plus integrations. We have Integrated Toggl with the existing company processes such as Freshbooks, Basecamp, Github and more. So, developers can utilize on-the-spot tracking.
We don't have to worry about Data Security
Just as you, security is the major concern of our business too. Toggl's high-security level matches our requirements well. It is hosted on Google Cloud Platform with great backup and security features. So, we never lost data while using Toggl.
We Love Cloud!
Toggl is cloud based app. It is secure and synced between the web apps, desktop apps, and Android or iPhone apps in real time. So, wherever we are, we can access the app easily. Work-from-home or remote teams – nothing is problematic with Toggl.
Working Offline isn't a problem.
Connected to the internet or not, it doesn't matter. Though our office has great internet connectivity, some of our developers prefer working offline (they think – the Internet distracts!). The best thing with Toggl is: it lets us track the work progress offline too. Later the data is synced to the servers whenever the connection is restored.
Analysis of Profitability is smooth
Toggl reports help to analyze whether some teams require more funding or staff, or the capacity of teams and their functioning ratio. With such deep analysis organizations may restructure to get the most profitability.
Billing
Toggl (Pro subscription) helps to easily add the billable rates to the projects. It breaks down into sub-tasks and subprojects and makes the data more detailed. All this help the toggle users to claim the billing with solid and detailed proof. We separate the 'billed' invoices so that the clients do not receive the invoices twice.
Dots are pretty awesome at everything because they are smart in finding the right tools to take help from. We proudly manage multiple projects and deliver every of those within the decided timeline. Our team keeps the clients updated with progress and takes feedback at every step.
Now, you must have known how we manage it all too well. However, it's one of our 'n' success secrets. For more, keep visiting!