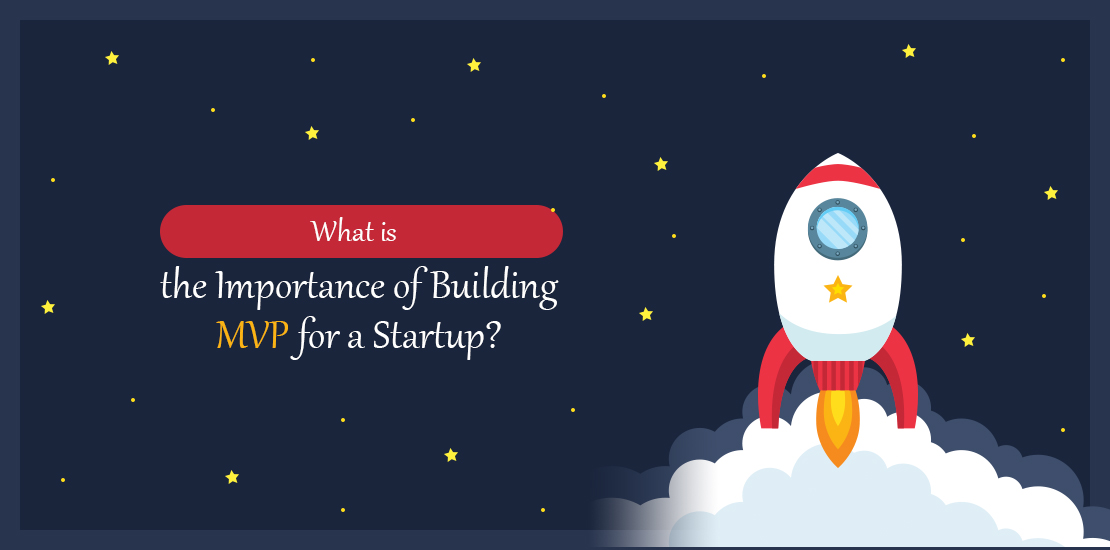 MVP stands for Minimum Viable Product, which consists of a limited number of features. This is developed by a company or an individual in order to launch the product in the market, for those who wish to try out the product early and can even pay for it. The motto behind releasing the MVP is to validate the product for its usability and collecting data about the user experience, which could give a rough idea about the future viability of the product.
These products can prove to be extremely beneficial for the startup founders, who can gain important insights about the product before bringing out the full version of the product that can easily become marketable and become a problem solver.
Experts nowadays emphasize a lot on MVP stage. Also, they make it clear that MVP stage is not a stage for revenue generation for any startup.
Let us dive deeper into this and find out what it takes to build an MVP.
Steps to build an MVP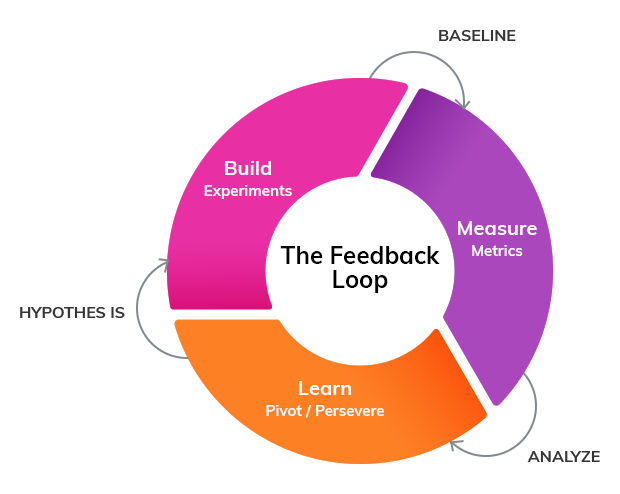 1. Initiate with Ideation:
The idea is the initiation of any process. It involves thinking about the idea, crafting solutions and wireframes for the product that you are about to develop. It is a phase that requires you to brainstorm on the idea that has initiated in your mind and now you want to bring it to reality in the form of a product. This complete stage can be considered as sketching stage, where your idea gets translated to paper to bring the idea to a shape and further develop to form a minimum viable product. This MVP can be further pushed into the market for an initial test. All in all, this stage comprises of defining the features of the product and the reason why people should buy it.
2. Design a Prototype
This phase of the process is the one where actual work on MVP development begins. The prototype is an early sample of the product which is built to test the concept or working of the product; irrespective of the industry. A prototype designing is very crucial for MVP building as it basically reflects the MVP for the early adopters that can be analyzed, tested and reviewed.
3. Hire an Agency or Own a team of developers
While working on the prototype, you might have encountered many problems and might have learned a lot of lessons. The whole process starting from building wireframes to hiring a freelancer to get the prototype built to test the same, have made you experience a lot. At this stage, you actually finish the MVP because you have got experiences from some early adopters and from your experimentation. This product is ready to be pushed into the market.
Why Building MVP is important for startup?
The basic purpose of building MVP is to gain insights from the market about various aspects of the product.  For startups it is very crucial to know about the good and bad impressions the product will have on the minds of the user. Let us give you a glimpse of why MVP building is important for startups:
1. Get to know about your users' need in a better way:
One of the most significant areas of focus for the startups is their customers. If the businesses don't understand the user, they will gonna have a tough time. The development of the product should go hand in hand with building rapport with the customers. They both are of equal importance for success and if any one of them is ignored, there might be signs of failure.
According to Steve Blank, the Customer Development model is the companion of the Product Development model and not a replacement of it.
While you test your product, you will get to know about the missing entities of your product. Also, you will gain a deeper understanding of what your users want and whether your products align well with the market demand.
MVP can be used to collect user feedback. With the help of collected data, you can easily validate your core value proposition, adjust the revenue accordingly or can even segment the audience. They all are really important before you invest all of your resources in your product.
2. Core postulate needs attention
The MVP products are initially a bunch of some untested hypotheses that are yet to be confirmed and accepted by the market.
As a startup owner, you might have a whole lot of ideas and theories for your prospective product. But when your MVP is ready, you are compelled to narrow down your focus to your core ideas for what your final product will be.  
3. Cost and time efficient
When your MVP is ready, you can judge about the sustainability of your product in the market. On MVP development, you have spent less time and money. If you feel that the things are not working out in a positive manner, then you can anytime drop the plan for further development. Or if you feel that product needs some additional features, you can work upon the same to add those features to the final product. But you have to take care about the launch date of your final product, as the addition of extra features will require some time and can often become a distraction from more important things in your product development.
4. Avoid the ideology of being perfect every time
Any business plan has to undergo some time and efforts to survive in the market and become a choice of the customers. Instead of spending months doing the planning and research, most of the successful founders accept and start working on what they had on the very first day, a bunch of untested hypotheses. There is no guide or book to walk you through the whole journey of building your MVP.
Therefore, it is advised to start with your plan as you will never have a clear list of what "to include" and what "not to include". At any point of time before or during building your MVP, you have to figure out on your own. Organize your features in two categories as: "must include" and "would be nice to include".
5. Stay away from the trap of adding more number of features
Often, the selection of product features is difficult. For MVP building, the founders should start working with a limited number of features. Once the MVP is launched in the market, you will get to know which features need to be added in the final product.
What are you waiting for?
Roll up your sleeves to get started on your MVP.
If you want to share your thoughts on how and why MVP is important for a startup, comment below.