Multidots is excited to be celebrating its 14th Anniversary. And we have more reasons than ever to celebrate this occasion.
With Multidots' motto in our minds and hearts – Serving People. Solving Problems, the entire team at Multidots is always steered towards the common goal of serving people and doing our best to touch the lives of everyone involved with us.
We are honored to be able to serve people and impact the lives of those around us. To mark this celebration, we would like to share the 14 unique ways we have been 'Serving People' for 14 Years.
#1 Education Scholarship Program
As a part of its core commitment to serving people, the Multidots Foundation is honored to shepherd the education of five underprivileged young kids to a better future. Under our Education Scholarship Program, we wish these students to create successful careers leading to a better future for themselves and their families.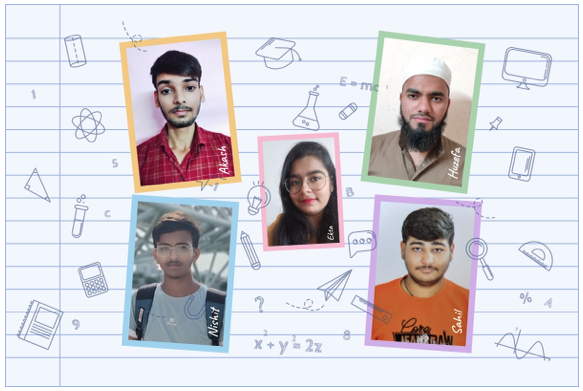 #2 Meditation Workshops: Food for Mind and Soul
In his efforts to instill the notion of health, happiness, and mindfulness in the entire Multidots team, CEO Anil Gupta regularly holds mediation sessions. Through these sessions, he reinforces the importance of maintaining a healthy work-life balance and promotes meditation as a powerful tool to help achieve the same.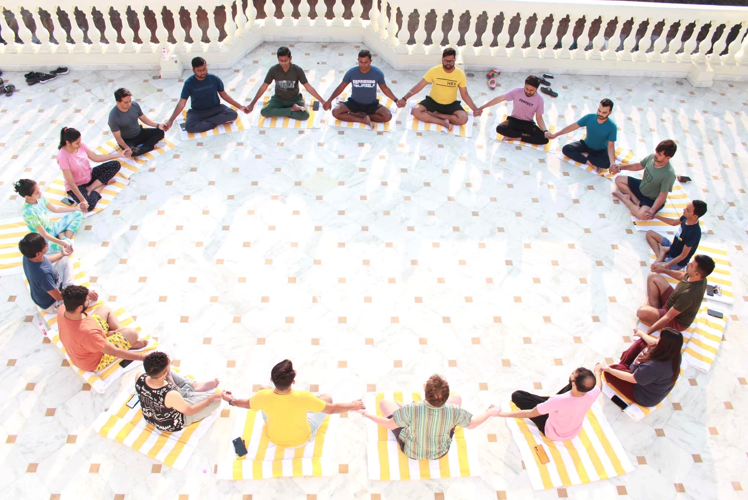 #3 Tree Plantation: An Ode to The Environment
To deepen our relationships with our esteemed clientele, we ensure they always feel valued and cherished. On special events that hold meaning for our clients, Multidots has made it an active practice to plant trees in partnership with our clients to mark the occasion. This initiative is also a reminder that, as a company, conscious efforts should be made to reduce our carbon footprint and contribute to a greener planet.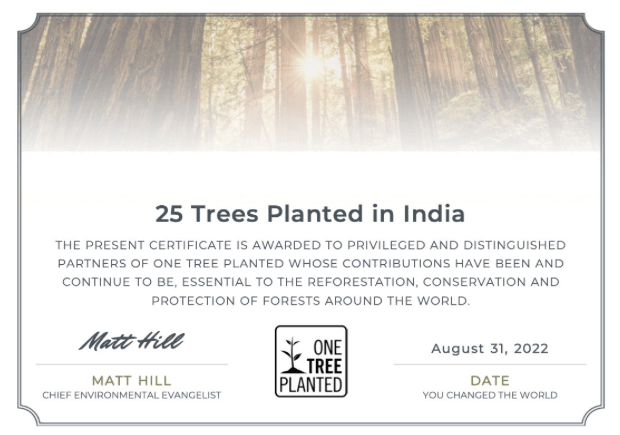 #4 Stellar Dots
We launched the Stellar Dots Page on the website to recognize Dots' exceptional contributions and accomplishments. It is with great anticipation that we look forward to the addition of more Dots to this page.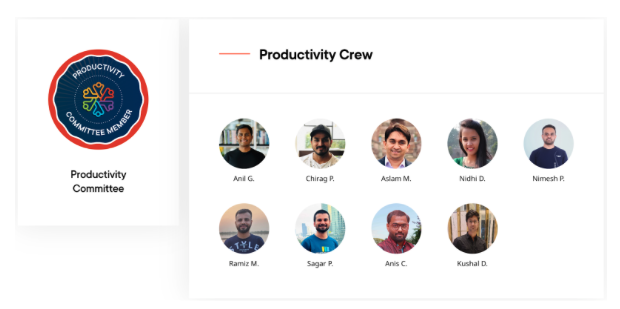 #5 Giving Back to The WordPress Community
To extend ourselves to the open-source platform of WordPress, Multidots is glad to have contributed 13,768 hours towards core WordPress, WooCommerce, and BuddyPress releases.
Our developers are proud to have contributed to the release of WordPress 6.2 "Dolphy." Through 4 contribution camps and the FiveForFuture initiative, we contributed 2,500+ hours to WordPress and ranked #4 in total contributors of WordPress 6.1.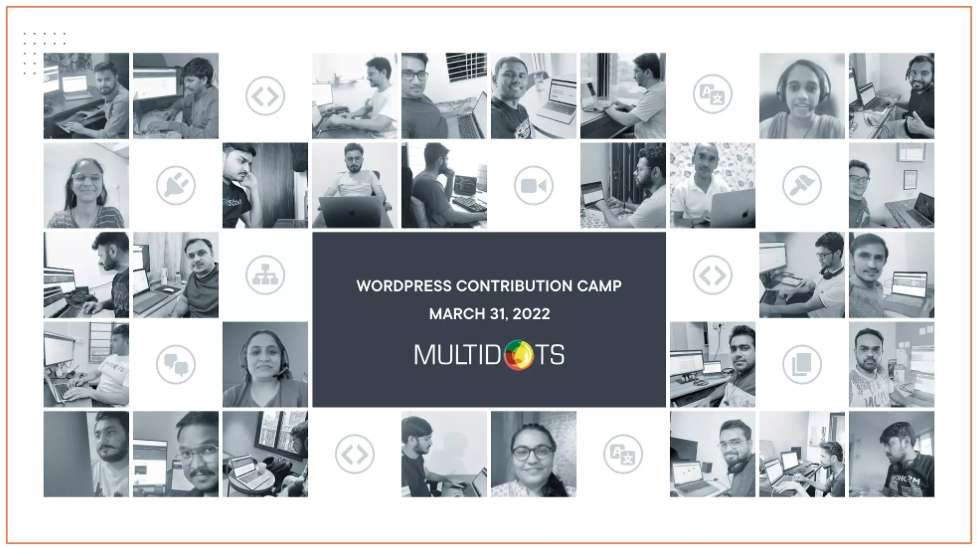 #6 Valuing Client Relationships & Celebrating Moments That Matter
At Multidots, we love to spread joy by creating unique and lively birthday videos to express our warmest wishes to our clients. We always look forward to these special occasions and take great pleasure in celebrating with our clients in a fun and memorable way.
#7 Free Career Counseling
Committed to extending assistance to those in need, Multidots also runs a free Career Counseling initiative. It is aimed at helping students, young graduates, and professionals seeking guidance in pursuing/advancing their careers/transitioning into a new field. Our team of experienced counselors offers support by helping these individuals identify their strengths, values, and goals, guiding them toward success.
#8 Through Thick and Thin
During times of hardship or sorrow, we at Multidots want to extend our deepest sympathies and compassion to our clients who are going through a health crisis or a tragic life event. We stand by them during difficult times and send our heartfelt wishes for their well-being and recovery.
#9 Financial Aid for Dots
The sky isn't the limit at Multidots. Hence, we encourage our team members to be lifelong learners and upskill themselves. To support this, the company sponsors courses/certifications, home office setup, coworking space allowance, and even offers interest-free loans to dots when in need.
#10 Great Place to Work
Multidots' forever employe-first culture and people-first service continue to inspire our growth. We are proud to share our recently earned badge of Great Place to Work ®.
#11 Mindful Living Guidance with a Life Coach
In its proactive approach to employee well-being, Multidots has a dedicated Life Coach onboard, offering a judgment-free zone to all dots. Working one-on-one, these life coaching sessions have been highly beneficial in creating a sense of community and connection. This fosters a healthier, more engaged workforce better equipped to navigate the challenges of work and life.
#12 Contribution To Education
Multidots feels privileged to have extended financial assistance in furthering the mission of the NGO 'Teach for India,' which resonates with the belief that every child deserves a high-quality education.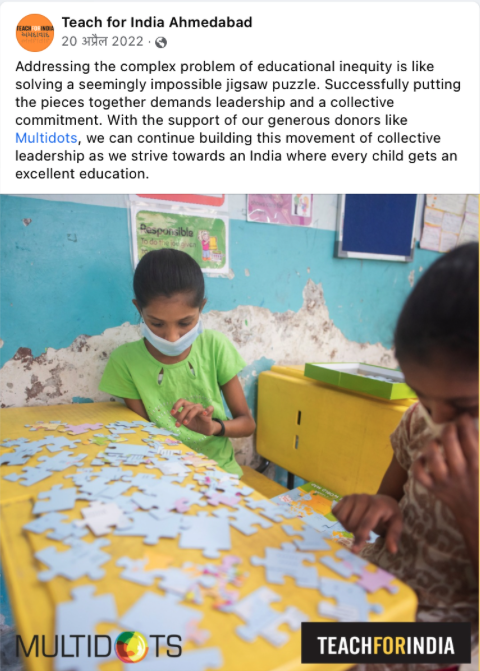 #13 Taking Care of The 'Remote' Workforce
After shifting to permanent remote work, our company joined forces with GuineaPig, a trusted well-being tool, to promote a healthier work-life balance for our team members. This partnership provides our employees with various guided activities, ranging from brief one-minute breaks to more extensive 30-minute fitness classes designed to help them maintain their physical and mental well-being.
#14 Going Above and Beyond to Help Customers
At Multidots, we are committed to ensuring absolute client satisfaction, and our team is always prepared to go above and beyond.

Focusing on the larger picture here and our goal to impact the lives of 1 billion people online through our code, we are thrilled with our progress thus far. As of March 2023, the figure stands at 154.24 million, and we are more motivated than ever.
With our commitment to doing 1% better every day, Multidots continues to deliver its culture of craft and care, where our hearts and mind drive our actions and decisions. On this journey, the same culture and beliefs continue to remind and guide us to care for everyone involved.
And we couldn't be happier with the progress we are making.