We WordPress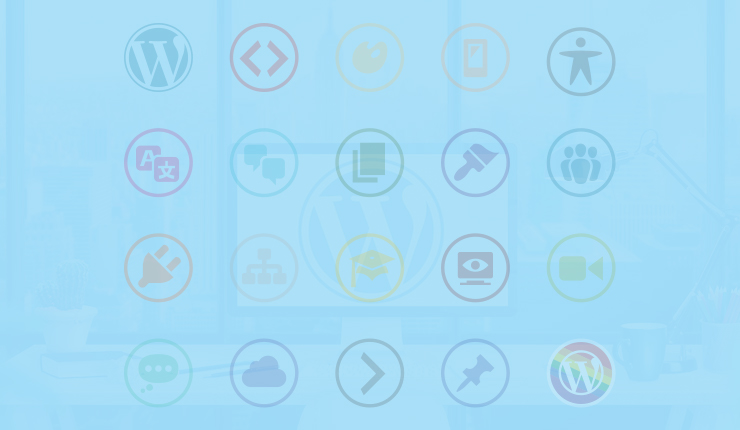 WordPress Contributions
~13,768 Hours has been contributed has contributed to core WordPress, WooCommerce, and BuddyPress releases.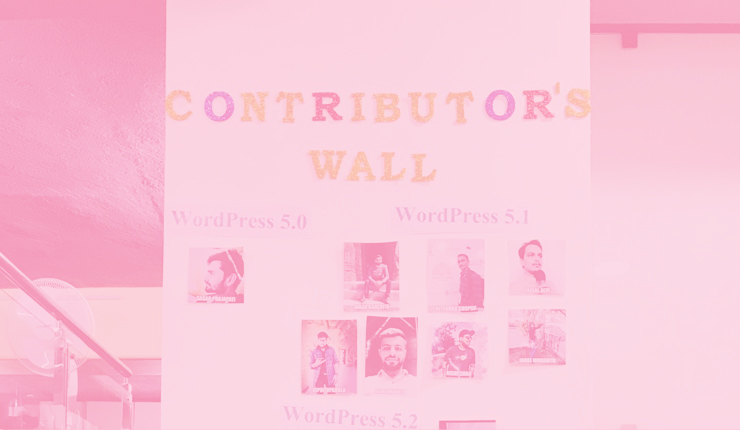 Five For The Future
Multidots sponsors 7 contributors for a total of 28 hours per week for the "Five For The Future" initiative by WordPress.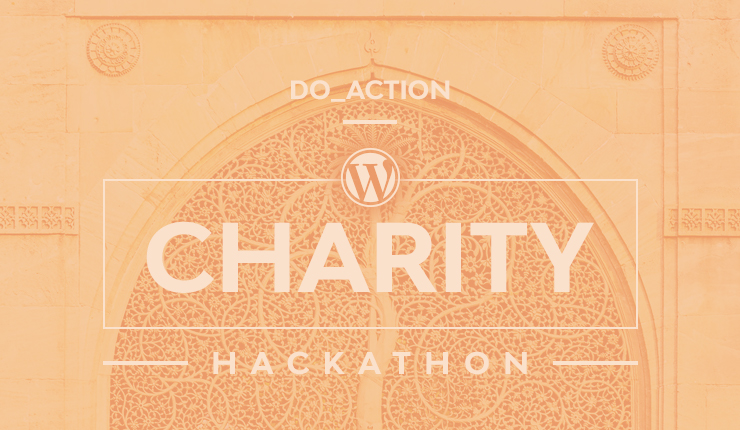 do_action
One of the lead organizers of do_action Ahmedabad – a charity hackathon to support a charitable organization in the local community.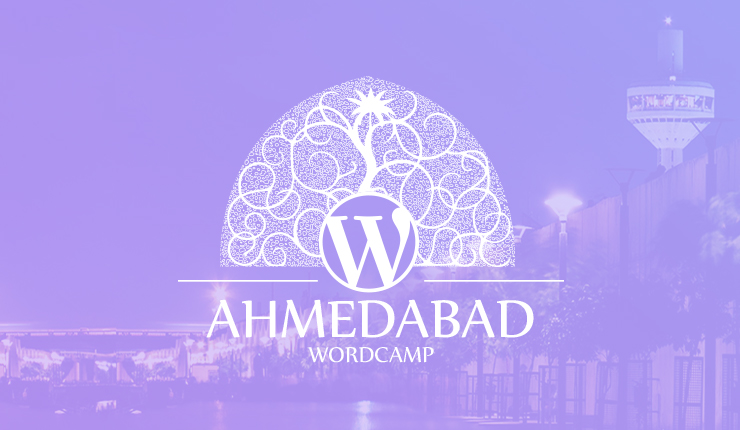 WordCamp Organizer
Multidots is one of the lead organizers of the Ahmedabad WordCamp and Meetup group.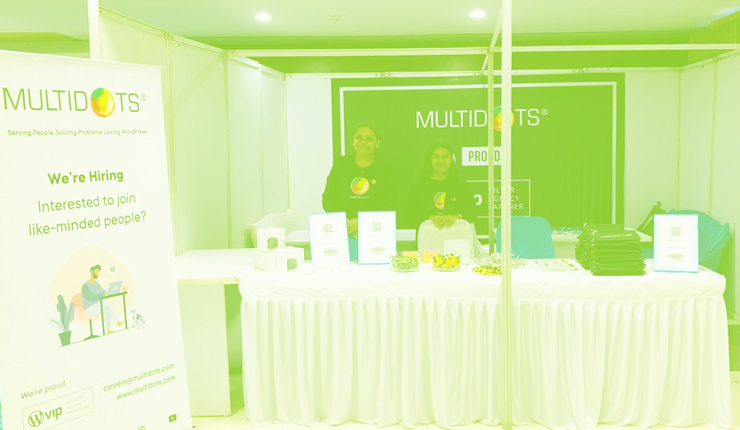 WordCamp Sponsors
We have proudly sponsored several WordCamps around the world.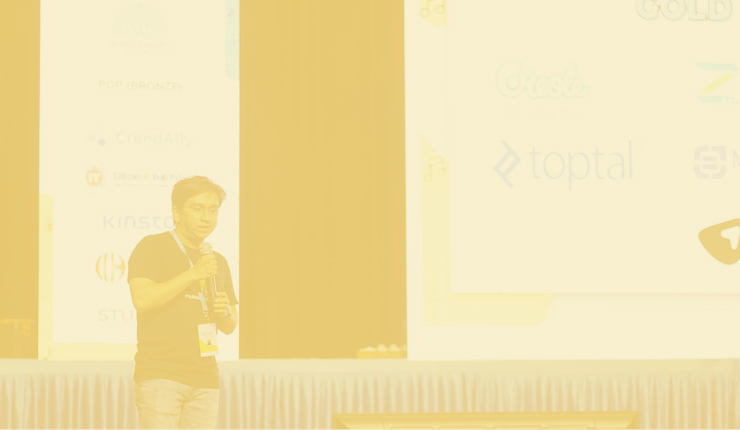 WordCamp Speakers
Multidots team regularly attend and speak at global WordPress events.
WordPress is a user-driven project, and all developments and enhancements depend on users. WordPress has a huge community of developers that continuously contribute and release new versions. By contributing to WordPress, you can help the whole community, you can make your WordPress profile stronger, get the knowledge of the latest technology they are using in upcoming updates, etc.
Our Contributions to WordPress
May 2019

9 team members were involved in working for WordPress 5.2 "JACO" Release
9 developers from Multidots has contributed to the latest WordPress 5.2 "JACO". This release is all about making WordPress safer. Capabilities like PHP error protection, site health check are improved this time. Also, a few new changes are made for the developers, for example, body hook is introduced.
Apr 2019

WooCommerce Admin Plugin Update – One developer Contributed
WooCommerce Admin Plugin is updated and our 1 developer contributed in making this update as good as it could get. At Multidots, we try taking part in making WordPress better. And for this, our developers work passionately on different open-source plugins, core WordPress, BuddyPress, BBPress, etc.
Apr 2019

Dot Contributed in WooCommerce Admin Plugin update
One of our developers volunteered for WooCommerce Admin plugin and invested his time in improving it. This plugin helps the WooCommerce store owners in efficiently maintaining their store so you can call it a significant WordPress aid in itself.
Mar 2019

Afsana Multani and Aslam Multani – Speakers at WordCamp Kolkata
Multidots employees and WordPress devotees Aslam Multani and Afsana Multani participated in WordCamp Kolkata's Panel Discussion "Future of WordPress Business in 2019 & Beyond" and as a Speaker "20 Effective Ways to Build a Better Customer Experience". By profession, they both are WordPress enthusiast and actively participating in all the WordPress meetups. They started WordPress community knowledge sharing activity for Entrepreneurs, Startups and Small Businesses through different channels and languages.
Feb 2019
Speaker at WordCamp Pune on "Steps to Make WordPress Site Accessible to Everyone"
Priyanka Behera, Sr. WordPress Developer, ran a session on "Steps to make WordPress site Accessible to everyone." She is an active member of the WordPress Community and a big contributor. Her session covered a few technical topics like what is accessibility, tools, Plugins, and HTML/Coding rules.
Dec 2018
2 team members contributed in WordPress 5.0 "Bebo"
In WordPress 5.0 "Bebo" release, dozens of elements of Classic Editor were updated and a new default theme was launched. Overall, it was a big WordPress release, in which, the old classic editor was modified into a modern block-based editor. From Multidots, 2 developers contributed to this update.
Dec 2018

Mr. Anil Gupta and Mr. Aslam Multani – Speakers at WordCamp Ahmedabad
Anil Gupta has participated as a panelist and shared his knowledge "Kabhi Khushi Kabhi Gam" in WordPress economy. Aslam Multani participated as a speaker and shared his thoughts on Business Challenges and Opportunities with Gutenberg.
Oct 2018

2 Developers worked on WooCommerce Release 3.5
WooCommerce 3.5 was a minor release, on which, two of our team's members worked passionately. The release was important for all types of WordPress users, such as store owners, store builders, and developers. Features related to product reviews, CSV import/exports, APIs and more were added in this release.
Jun 2018
Attended WordCamp Europe in 2018
Aslam Multani and Afsana Multani joined other WordPress Enthusiasts at WordCamp Europe 2018 at the heart of Serbia. WordCamp attracts thinker, speaker and WordPress enthusiast from around the globe and networking with like-minded individuals provide an opportunity to develop the entire community.
Mar 2018

Contributed at WooCommerce 3.0 Bionic Butterfly
The WooCommerce 3.0 'Bionic Butterfly' is arrived in April 2017. It is a mega release after 2.7, with many new features added to WooCommerce. Product gallery, site-wide notifications, merging of discount coupons, removal of strikethrough and a lot more is the part of this release. And, Multidots was among the contributors who made this happen.
Jan 2018

Mayur Keshwani and Chirag Patel – Speakers at WordCamp Udaipur
Our team members Mayur Keshwani and Chirag Patel participated as panelists in WordCamp Udaipur 2018. Both Team Leaders in WordPress, these representatives seized the opportunity to expand on their experience while also sharing their expertise with others.
Dec 2017

Anil Gupta's WordPress Enthusiasm Took him to Nashville WordCamp
Enthusiasm of visiting WordCamps and learning more about WordPress took our CEO, Anil Gupta to the WC Nashville. He got to gain insights about Gutenberg, the new WordPress editor. He met Adam Sengar and Devin Walker; had separate fruitful conversations with both. Alongside, he interacted with many other attendees and industry maestros.

Oct 2017

Gold Sponsor and Talk by our Senior WP Developer Chetan Satasiya
We got the chance to Gold sponsors WordCamp Ahmedabad as this time, it had to be organized in our city. Our senior developer delivered a talk while discussing the aspects like why use WordPress Local Development Environment, and Varying Vagrant Vagrants for local WordPress development. He is a core contributor for WordPress version 4.7 and 4.8. Chetan has also contributed to BuddyPress, other WordPress plugins and Gujarati translations.

Sep 2017

Multidots was the Bronze (Kalu) Sponsor.
Our company was the bronze sponsor of WordCamp Colombo event. Our senior sales manager visited Colombo WordCamp and made a few new business friends during the camp. The event turned out to be a fruitful visit for our participant as he learned a lot and got a chance to exchange knowledge with the WordPress community.

Aug 2017

Contributed at WordPress 4.7.3 Security Release
Have you upgraded to WordPress 4.7.3?
If yes, you must thank us and if no, do it right away!
Chetan Satasiya from Multidots has contributed for making your website more secure than it was before. His passion towards web technologies like BBPress, WordPress, WooCommerce, along with the amazing environment of the company inspires him to make such contributions regularly.

Aug 2017

Bronze Partner for this One-Day WordCamp
Delhi WordCamp was a single day event and Multidots contributed to it as bronze partners this time. One of the dots visited and took part in this community activity. It was a good opportunity to polish relationship marketing and development skills for our representative.

Jun 2017

Editor Level Sponsor and participated in WAPUU Design Contest
In Nagpur WordCamp, Multidots team members Nimesh Patel and Harsh Bhatt went to attend the event. We were the Editor level sponsor. This time, we took part in WAPUU design contest and present our design inspired by Chhatrapati Shiva ji Maharaj.

Jun 2017

Anil Gupta volunteered in WC Europe/Paris and Met the Founder of WordPress
The CEO of Multidots went to attend this 3-day WordCamp event in Paris. Volunteered, contributed and had discussions with the other WordPress community members during the event. This WordCamp was different as it has a rich schedule and Anil Gupta got to meet Matt Mullenweg, the founder of WordPress here. He also attended the launch of Gutenberg Editor.

Jun 2017

Evans (WordPress 4.8) got immense support from Multidots – 16 Contributors
Another major update for core WordPress, Evans (WordPress 4.8) was contributed to as much as possible by our team. 16 development experts from our organization alone worked hard to make this release as successful as possible, contributing to image widgets, video widget, rich text widget, audio widget, and many other intuitive features. Evans' release focused on making the update more accessible for users who want to upload more Rich Media to their WP websites.

Mar 2017
Part of Panel discussion on "Manual vs. Automated Testing" at WordCamp Mumbai
Automation reduces the efforts of testing engineers while manual testing is more reliable for some unavoidable causes. So, both are important and affect the quality of final product. Making businesses to understand 'what to implement where', Vibha Tiwari contributed was the part of panel discussion at 'Manual vs. Automated Testing' in WordCamp Mumbai.
Being an experienced QA expert, she represented us as a serious Quality-oriented agency (which we are!), focused on improvising the testing methods' implementation in the industry.

Feb 2017

2 team members contributed in #BuddyPress 2.8 "San Matteo"
Two of our WordPress developers contributed in a major BuddyPress release. This release BuddyPress 2.8, is called San Matteo. In this release, the updates related to cover image, notifications, and messages were released alongside significant performance optimization.

Dec 2016

WordPress Community talks with our CEO Mr. Anil Gupta.
WordPress TV interviewed Multidots' CEO, Anil Gupta. The discussion went on to how our company grew, what we do, and why we are interested in open-source. Our CEO told us about his philosophy of giving more and more back to the community, which has given us a lot. The discussion ended with Mr. Anil Gupta explaining his WordCamp experiences.

Nov 2016
Global WordPress Translation Day 2 at Ahmedabad WordPress Meetup
WordPress TV interviewed Multidots' CEO, Anil Gupta. The discussion went on to how our company grew, what we do, and why we are interested in open-source. Our CEO told us about his philosophy of giving more and more back to the community, which has given us a lot. The discussion ended with Mr. Anil Gupta explaining his WordCamp experiences. 

Oct 2016

Mr. Anil Gupta as speaker "20 things you should do – to get the most out of WordCamp"
After attending multiple national and international WordCamps, our CEO Mr. Anil Gupta, who is a WordPress enthusiast, attended WordCamp Manchester as a speaker. Owing to his experience, he shared "20 things you should do – to get the most out of WordCamp" with the new and old WordCamp members of the WordPress community.

Oct 2014

Aslam Multani and Anil Gupta – Attended and Sponsored
On a busy business trip to the US, our founders got a chance to attend their first WordCamp at San Francisco. In order to contribute, we sponsored this community event. It was a great learning experience for the two WordPress enthusiasts. As Multidots had started to contribute in core WordPress by then, this experience helped our developers who learned from Aslam Multani and Anil Gupta about it.