We're honoured to be one of the select few official WordPress VIP Agency Partners. With our participation in the VIP Featured Agency Partner program, our WordPress development services come with the extra benefits of the added security, flexibility and performance that most of our high-volume and enterprise projects demand.
The World of WordPress
WordCamps
With great enthusiasm, we were able to be a part of 11 different WordCamps across the globe in 2019 – WordCamp Pune, WordCamp Bangkok, WordCamp Kolkata, WordCamp Europe, WordCamp Nagpur, WordCamp Vadodara, WordCamp Udaipur, WordCamp USA, WordCamp for Publishers, WordCamp Düsseldorf, WordCamp Ahmedabad and proud to be volunteers, speakers, sponsors, and organizers of some of the WordCamps.
Happy Morning, WordCampers! All set for the day. Don't miss to visit our booth if you are at @WCAhmedabad and say Hi by grabbing some exciting goodies. Multidots team is eager to welcome you at our booth. #WCAhmedabad #WordCamp #WordPress pic.twitter.com/tev79TGeLZ

Multidots (@multidots) December 14, 2019
What a Vibrant and Inspiring @WCEurope was!! Our COO @aslam4net and Dot @afsana_multani shared their amazing experience at @wpcafe with wonderful people. See you all next year for another amazing WordCamp Europe 2020 in Porto. #WCEU #WCEurope #Multidots #WPCafe pic.twitter.com/9lUoHUKXcK

Multidots (@multidots) June 24, 2019
Do_action charity hackathon
Multidots team and other community members from Ahmedabad (at our headquarter) organized the do_action charity hackathon and helped 6+ local non-profits to build their brand new websites.
Big applause for all the participants who contributed in Do ction charity Hackathon. #WordPress #Multidots #DoAction #hackathon #charity #WordPressCommunity #Event pic.twitter.com/xFyrvGuBX0

Multidots (@multidots) September 7, 2019
Big Talk at BigWP NYC
Our CEO & Co-founder, Anil Gupta talked about the engineering excellence that our team at Multidots demonstrated by leveraging the REST APIs to power the CNN of kicks and one of the largest digital publishers of NYC.
Five for the Future
Five for the Future encourages organizations to contribute five percent of their resources to WordPress development. Multidots pledged to sponsors 7 contributors for a total of 28 hours per week.
Sneaker News Case Study featured at WordPress VIP
We could not be more proud when our work on Sneaker News got featured by WordPress VIP.
Wish you had more time on your hands? Check out how our partner @multidots used the REST API to help sneaker mavens @SneakerNews reduce operations time by 65% https://t.co/4ze1nwROEG pic.twitter.com/QDioST9SDM

WordPress VIP (@WordPressVIP) January 17, 2020
60% of dots contributed to WordPress. Kudos to all our dots! 🎉
Our wall of fame
We dedicate our selection as "Top 1000 Global B2B Companies" on the clutch to our clients for trusting us, and our team for delivering that trust. We are honoured to be featured in the Clutch 1000.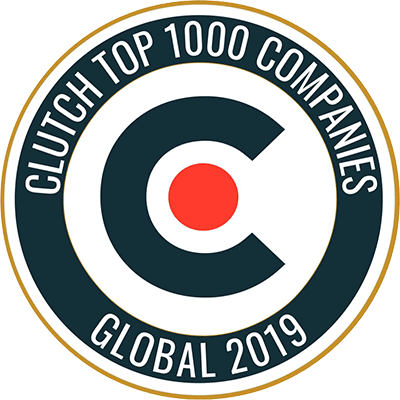 Our CEO, Anil Gupta has the honor to talk about our Passion for "Serving People" at the forum on "Doing business between India and USA" organized by Official Dulles Regional Chamber of Commerce, Indo-American Chamber of Commerce, and Fairfax County Economic Development Authority.
Have a look at our CEO @guptaanilg sharing his vision with @Krogsgard about his journey & philosophies behind building Multidots @ https://t.co/YH2czdW47x pic.twitter.com/PrG4OPkC61

Multidots (@multidots) February 8, 2019
Asif Rahman did a podcast with our co-founders, Aslam and Anil. They covered great length and detail of Multidots' origin story, journey, Ups-downs, cultures, and goals.
The Intro of Episode 4 of 'Adda with Asif' is coming live! I have @aslam4net & @guptaanilg , the co-founder of @multidots ! Here they told the story behind their name #Multidots ! Watch – https://t.co/P5RaVLgS2z #AddaWithAsif #WordPress #Entreprenuer #story pic.twitter.com/yzMEBiqEKl

M Asif Rahman ⓦ (@Asif2BD) January 13, 2019
Multidots Foundation organized the "Fight Against Hunger" event and distributed food hampers to needy people. Multidots foundation is a humble effort by our team at Multidots to give back to the community.
Charity for Humanity
If you can't feed a hundred people then just feed few.
Multidots Foundation organized "Fight Against Hunger" event and distributed food hampers to needy people. https://t.co/W59MJDg60K #MDFoundation #MD10thAnniversary #Donation #Charity #Multidots pic.twitter.com/zfQBUNC1Vn

Multidots (@multidots) April 29, 2019
Our Global Footprints
We are always excited to meet new folks, share ideas, and learn. Hence, we travel, attend conferences, and meetups across the globe. Here are some of the events & conferences we went to.
We had a blast exhibiting at LeadsCon, Vegas event with our strategic partner Pressable. LeadsCon is one of the world's largest conferences for the lead generation and performance marketing industry.
It's been a great day so far at @leadscon.
Website performance is key when you're investing in driving traffic to your site!
And both of our CEOs are having fun! @guptaanilg from @multidots and our very own @JayNewmanTX. #LeadsCon Booth 1218 pic.twitter.com/KeESXvM2NH

Pressable (@Pressable) March 6, 2019
Our CEO and Director of Business Development, Jeremy Fremont had a great time during PubCon, Vegas event connecting with people and businesses in the internet marketing industry.
Our participation in SMX East, New York gave us great insights into the importance of SEO in the publishing industry and enables us to serve our clients better.
Attending the Affiliate Summit East and Multidots Sponsored brunch during the event helped us to connect and build face-to-face relationships with online publishers, influencers, media owners, traffic sources, advertisers, global brands, networks, technology firms, agencies, and other solution providers.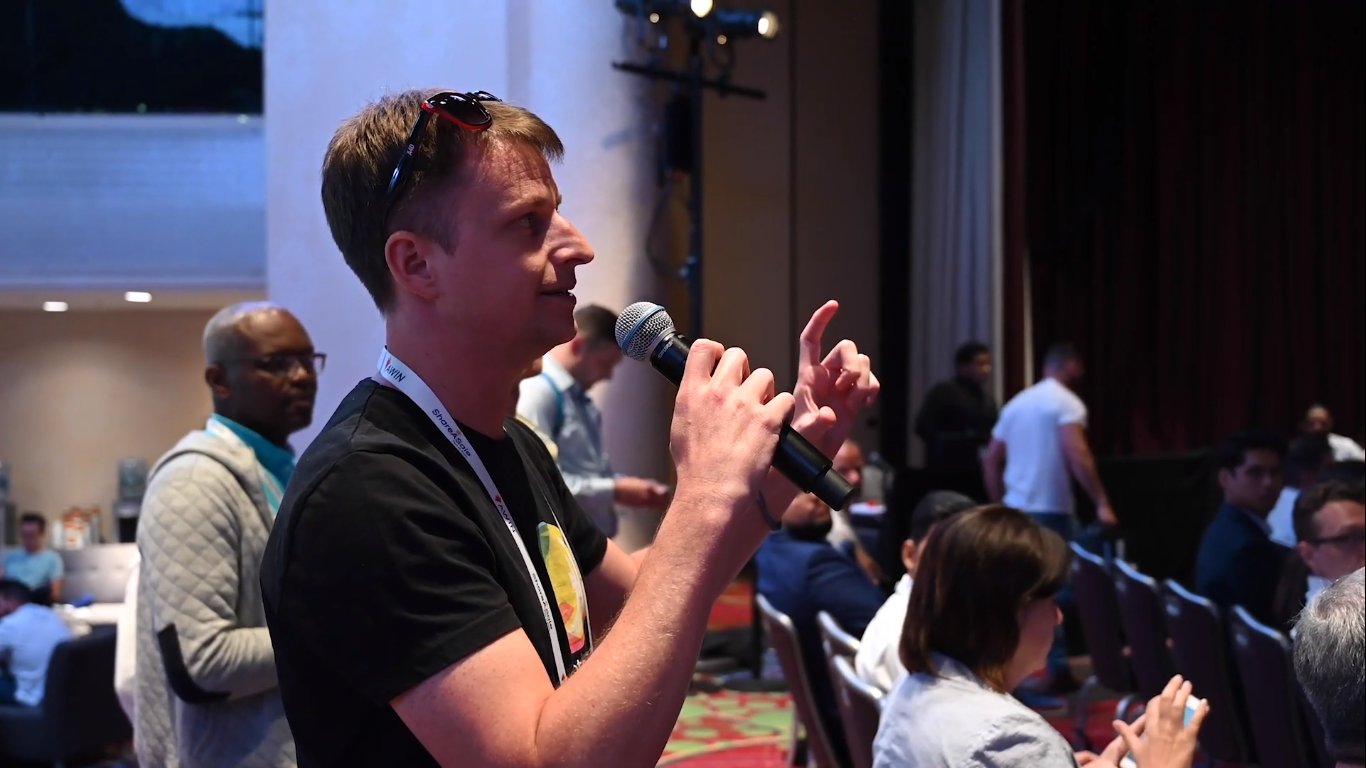 Multidots team attended and sponsored Laravel Meetup in Mumbai and had a great time connecting with key influencers, contributors, and experts in the Laravel framework and community.
Our COO and Co-founder, Aslam Multani, participated at Google for WordPress Publishers in Bangalore to fuel his obsession with website speed and performance on mobile devices.
Amazing speaker with good sense of humour to make session interesting and full of knowledge boast up community of WordPress and developers engaging more and more ,thank you @googleindia for such a wonderful meet-up look forward for more and more… #GFWP #GfWPINDIA #wordpress pic.twitter.com/nR2mNcvxOA

Khadija Shabbir (@khadz4) November 21, 2019
Noteworthy Highlights
Multidots and Pressable entered into a strategic partnership. Pressable offers a unique value proposition of low-cost but high-tech hosting infrastructure and high-touch customer services that makes them a great fit for our customer's hosting needs.
Multidots is very happy to become a strategic partner of @Pressable. Let's multiply our performance capabilities with the best growing agency. https://pressable.com/strategic-partners/multidots/… #Pressable #PressOn #Multidots #StrategicPartner

— Multidots (@multidots) July 12, 2019
Our website speed and performance tool – SpeedOMeter powers Pressable's customers and users to test their website speed and performance issues.
We have joined the Performance Marketing Association as Solution Providers to help Advertisers and Publishers to maximize their revenue.
A BIG welcome to new member @multidots . Your membership makes a difference in our industry! #performancemarketing

PMA (@pmassociation) June 26, 2019
We also became a member of Leads Council. As a member of the Leads Council, we get an opportunity to member-exclusive events, forums, research that help us to gain key insights into the lead generation industry. It's an added-value for our clients to work with us as we talk the same language and terminologies.
DotStore – a venture of Multidots released few new plugins and several other version upgrades to existing plugins. With 20,000+ download and 7000+ number sales, our DotStore serves and helps store owners around the world to run their online-shops efficiently.
Our new SaaS venture – Ruvvu made a debut in 2019. Ruvvu helps business owners around the world to collect and manage business reviews at an affordable price.
We have launched a new WordPress plugin – WPBRicks which offers 100+ readymade Gutenberg blocks design options to build awesome websites with just a few clicks.
A day in Multidots, video premier that showcases our culture, traditions, and routine at Multidots.
We launched a brand new website of Multidots that truly reflects our vision and commitment to serve and help "content publishers" around the world.
The Culture of Celebrations
As like every year, we have celebrated the festival of happiness with different events starting the first day with an "AdMac – Season 6", second day "Hawaiian Day", and on the third day, we have invited the creative tattoo artists to make sure that the year ending of our dots are remarkable. We had lots of fun, laugh, & of course enjoyed the delicious food.
With lots of fun & sweet memories we have completed the "Hawaiian Day" and the winner of this beautiful day is @YearOfTheHulk – Mr. Hawaiian & Snehi Patel – Ms. Hawaiian. Congratulations guys! 🏆🤗 #ChristmasCelebration2019 #Day2 #HawaiianDay #MDCulture pic.twitter.com/pKxey9yioT

Multidots (@multidots) December 30, 2019
🔥Creative Tattoo artists & Happy Meal are here to add more happiness on the last day of 2019. Dots are super excited to put some outstanding tattoo & make this day one of the memorable days of 2019. 💫✨🤗 #ChristmasCelebration2019 #Day3 #MDCulture pic.twitter.com/BNuJbSk4T4

Multidots (@multidots) December 31, 2019
We had a grand and glorious celebration of Multidots' 10th Anniversary. We have invited all our existing dots with their family as well as our x-dots who contributed to the growth and success of Multidots. Catch glimpses of the journey here.
@multidots 10th Anniversary Celebration, Here are some glimpses of our beautiful event. Congratulations all the Dots on your well-deserved success and achievements. #MD10thAnniversary #Multidots #MDCulture #AwardCeremony #Celebration #GetTogether

Multidots (@multidots) May 7, 2019
Multidots often arrange in-house games tournaments and this allows to strengthen the bonding amongst the dots and add fun in day to day work. This time it was the Carrom & Ludo tournament and the dots had a pleasant time participating and cheering each other.
Woohoo!! Make some noise for the Champions!!! Congratulations to all the Carrom and Ludo Tournament Winners and Thank you all the Volunteer and Organizers for their constant support. #CarromTournament #LudoTournament #SaturdayFun #Multidots

Multidots (@multidots) July 27, 2019