What a moment! Our baby, Multidots, was born during the recession of 2009. Today, we are celebrating its 11th birthday amid a pandemic and crisis. We wish it would have been born with some immunity for recessions as well 🙂
It has been an incredible 11-year journey. Every passing year we have created new memories, which will make for great stories to tell.
We are grateful for our 12 loyal and "oldest" Dots — Chirag, Mayur, Nidhi, Kaushik, Bhavin, Parth, Tejas, Rajvi, Sagar, Nishit, Nitishchandra, and Nimesh, for their significant contributions, their dedication, and their confidence in the vision of Multidots. We feel honored and pleased to pay a small tribute by featuring them on our anniversary doodle.
Multidots is a combination of all these smart Dots who are driven by their passion for solving problems and serving our clients. Their incredible minds have solved thousands of new problems, and their commitment has brought a big smile to our clients' faces during these 11 years. They are not just the faces on our anniversary cover, but they are the faces behind the scene, providing exceptional services to our clients for the past 11 years.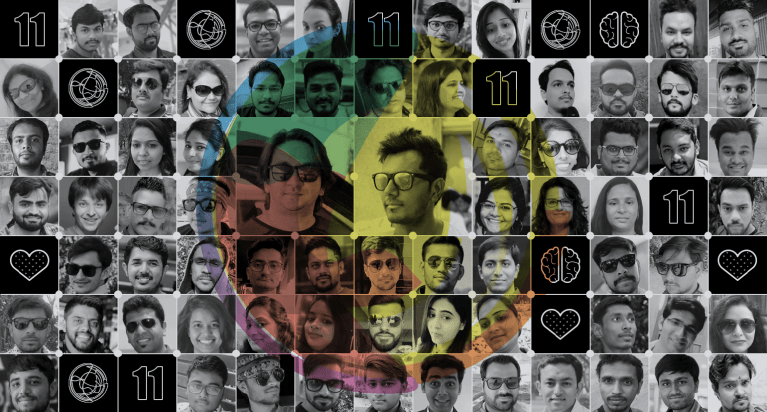 Today, we are celebrating:
The spirit of striving and surviving
The commitment of care and compassion
The excellence of engineering and efficiency
The act of heart and mind
The passion of serving people and solving problems
…and we are celebrating all those joyful moments, incredible stories, and life-long memories which all us Dots (as well as ex-dots) have created together—looking forward to creating new and more magical moments in the years to come!