Are you a digital publisher seeking to enhance your WordPress digital publishing game?
Look no further than the WordPress Publishers Performance Summit (WPPS) 2023, which is organized by State of Digital Publishing (SODP) and sponsored by Multidots.
WPPS 2023 is where you'll discover the secrets behind the success of renowned digital publishers like The New York Times, TechCrunch, and BBC America. All these industry giants rely on WordPress – the leading CMS platform with an impressive 43.1% market share.
At the WordPress for Publishers Summit (WPPS) 2023, you'll have the opportunity to learn firsthand from esteemed experts in the WordPress field.
WPPS 2023: What to Expect?
WPPS 2023 is designed to cater to a diverse range of professionals within the digital publishing industry, including founders, CEOs, heads of digital/publishers/COOs, editorial and content strategists, SEO specialists, audience development leaders, and Ad Tech and integration professionals.
12 Panelists
Immerse yourself in a series of insightful presentations delivered by WordPress and publishing experts. These industry leaders will share their expertise, providing valuable insights and actionable strategies to enhance your digital publishing performance.
Interactive Q&A
Engage directly with the panellists during the sessions and get your burning questions answered. This interactive format ensures a comprehensive learning experience tailored to the needs of attendees. The attendees will have a chance to submit questions and have them answered live.
60+ Attendees
Huge networking opportunity with digital publishing professionals from around the world. Share experiences, exchange ideas, and explore potential collaborations. WPPS creates a dynamic platform for fostering meaningful connections within the digital publishing community.
Comprehensive Learning Experience
With 4 hours of dedicated learning, each session features a diverse set of panellists, ensuring a well-rounded and comprehensive understanding of key topics. From WordPress optimization techniques to effective publishing strategies, you'll gain valuable insights from various perspectives.
WPPS 2023: Program Sessions
1. How to do less and check your website's performance
Learn how to maintain and improve website performance by adopting a minimalist approach to tech stack and teams, avoiding plugin and code bloat caused by pressure to add new tools and products for audience growth and retention.
Time: 2:00-2:40 PM US EST
2. Masterclass: Reasons why your Core Web Vitals are not passing
Join Multidots' masterclass to improve your website's Core Web Vitals scores. Gain insights and actionable steps to address the challenge of underperformance, even after the efforts of your engineering and development team.
Time: 2:45-3:25 PM US EST
3. Successfully Securing and Scaling WordPress – Fireside Chat
In this chat, leading professionals across varying backgrounds will provide their experience with evolving their security and traffic performance considerations.
Time: 3:30-4:10 PM US EST
4. Improving Publishing Workflow – The Threats and Opportunities Ahead
Explore the role of technology in enhancing revenue across marketing, sales, and pricing strategies. Join our panelists as they discuss the future of technology in the WordPress ecosystem and ways to enhance workflow efficiency.
Time: 4:15-4:55 PM US EST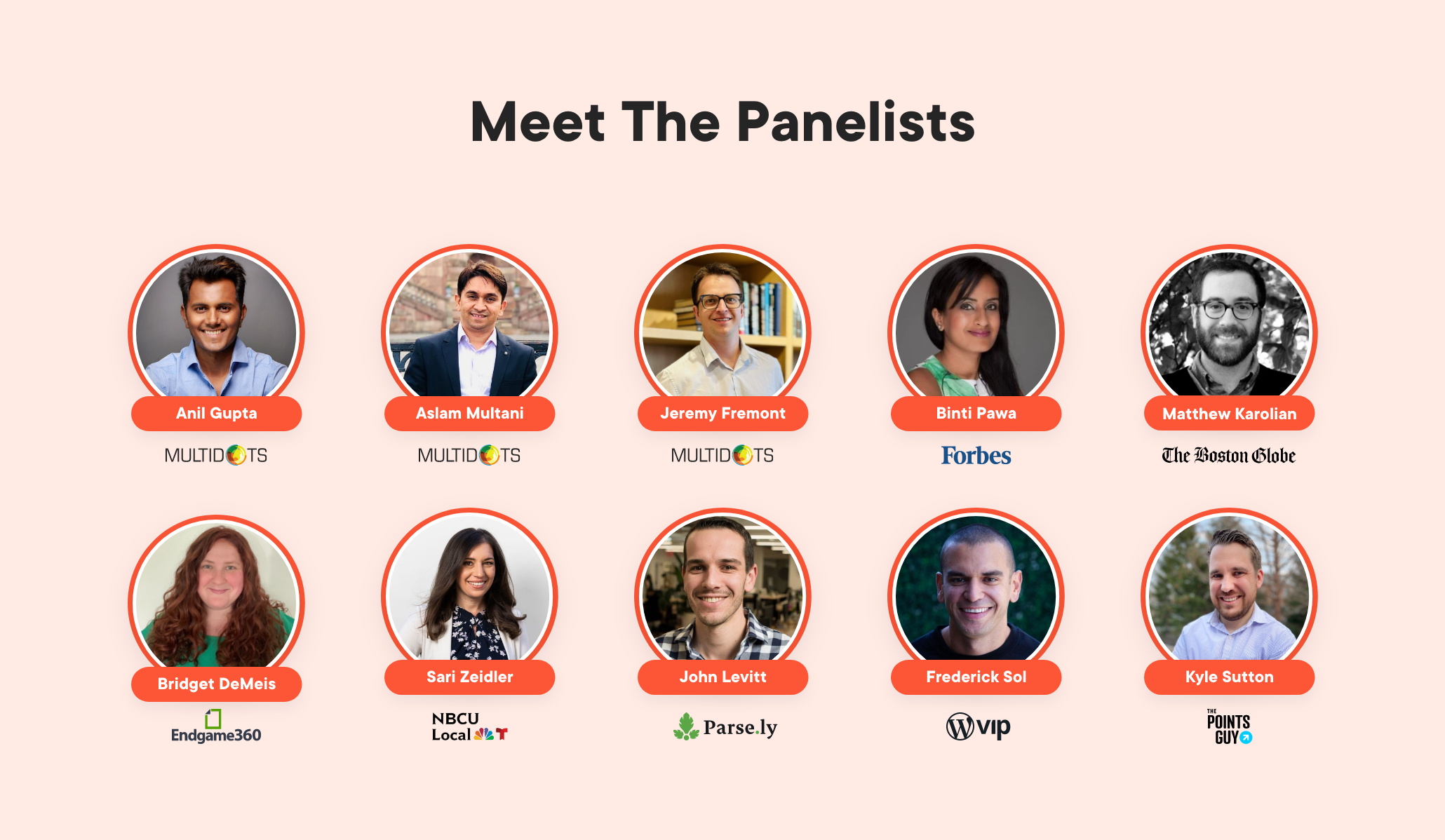 WordPress Publishers Performance Summit (WPPS) 27th July 2023 at 2.00 PM EST