Wall of Fame
Multidots is an Inc. 5000 Company
Multidots receives ranking No. 560 among America's fastest-growing private companies on the 2022 Inc. 5000 annual list. The list represents a one-of-a-kind look at the most successful companies within the economy's most dynamic segment—its independent businesses. Facebook, Chobani, Under Armour, Microsoft, Patagonia, and many other well-known names gained their first national exposure as honorees on the Inc. 5000.
WordPress VIP Gold Agency Partner
We are one of only a dozen agencies selected as an official WordPress VIP Gold Agency Partner. Our participation in this highly-competitive program gives our customers with WordPress projects access to support, features and functionality that other agencies simply cannot provide.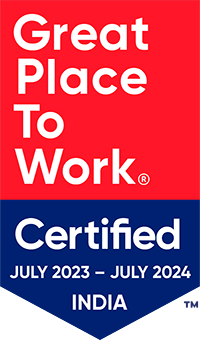 We are proud to be certified as a Great Place to Work®
Our employe-first culture and people-first service have helped us earn the badge of Great Place to Work®