A Leading Enterprise
WordPress Development Services Partner
Multidots is a reputed WordPress development partner with focused experience in building ROI-driven enterprise-class websites that deliver unbeatable performance, control, and security. Our WordPress solutions are known for their scalability, feature-rich functionality, and amazing designs.
Featured WordPress VIP Agency Partner
We all at NAB Show were delighted to work with the Multidots team. They delivered the website on time and absolutely are the Drupal to WordPress migration and Gutenberg experts. Their commitment to quality and service is unprecedented. We are continuing to work on other projects with them.
Our WordPress Services
Benefit from transformational enterprise WordPress development services backed by extensive hands-on knowledge of WordPress and the ability to meet the challenging demands of evolving business requirements, industry quality standards, and environments. With us, you get all the experience and expertise needed to craft enterprise-grade WordPress experiences.
Migrate existing website to WordPress with minimal downtime to benefit from premium VIP features.
WordPress sites tailormade to meet your business expectations and which scale to meet growing business needs.
Move your enterprise website to the fast, flexible, scalable, and cost-effective WordPress CMS with minimal downtime.
Our WordPress experts are available to hire and be part of your current enterprise WordPress website project.
Multiple WordPress websites that empower your business and drive business profitability with one installation.
Move your existing WordPress website to the VIP platform and make your website even more competitive.
Hire WordPress Developer
Hire WordPress developers with in-depth experience in WordPress Development, based on your needs and the level of expertise needed
Level-1 Developer
Level-2 Developer
Level-3 Developer
Level-4 Developer
Multidots team improved our website load time from 5.0s to 1.2s, 65% increase in the editorial team's operational efficiency, 20% increase in page views and our organic search traffic jumped up from 40% to 60%
WordPress for Enterprise
Your WordPress website must grow your brand reputation. Custom WordPress development services from Multidots leverage the platform's extensive content management abilities, usability, and scope for limitless plugin integrations to deliver websites that achieve profitable business outcomes.
SEO
Effective SEO helps build a strong and sustainable web presence. WordPress has tremendous SEO potential courtesy of its range of SEO-centric features and plugins. Our WordPress team leverages the immense SEO possibilities provided by the platform to build sites that appear at the top of organic rankings on SERPs. The WordPress websites we build deliver exceptional online visibility.
Security
Your WordPress website must meet all necessary data protection regulations and perform as per well-established industry standards. Our focus on multi-level code audits and security plugin integrations guarantees code security and a website that meets all security guidelines. Your website does not become an easy target for hackers and users have a safe and secure browsing experience.
Speed
Your website visitors expect a website that loads quickly and performs seamlessly. Our enterprise WordPress development identifies the right website framework and functional architecture that helps build an extremely robust website that functions smoothly even in a high-traffic scenario. The website doesn't slow down and visitors are able to enjoy the website experience.
Extensibility
Multidots integrates enterprise-level extensions that bring a slew of benefits to your WordPress website including advanced SEO, developer power tools, AI-driven content augmentation, drill-down user management, and much more. The emphasis of our WordPress development experts is on identifying and deploying business-centric extensions that perfectly align with your operational requirements.
Mobile Optimization
Half of the worldwide mobile web traffic is from mobile and this is all set to increase in the years ahead. It is imperative that your web presence is mobile-ready. As a leading WordPress website development team, we adopt a mobile-first approach to deliver a unified website experience across all devices. There is another advantage – With this approach, your website is ready for mobile-first indexing by Google, which rolled out in September 2020.
Open Source
WordPress is open source and a cost-effective option for brands that want to build an enterprise-level website. The source code is freely available and can be modified and extended by anyone, subject to the GPL license and there is a passionate WordPress community creating diverse plugins and extensions. Our team has made significant contributions to WordPress and know how its open-source potential can be leveraged to build complex and scalable websites.
Our WordPress Development Approach
Consultation
We will connect to understand and discuss your business, project requirements, current website details, goals, and expectations to determine if we would be a good fit. We would also provide you with high-level solutions and potential approaches through free consultation call with our team.
Discovery
By having a few discovery workshops, we will prepare a detailed Scope of Work document with the essential workflows, challenges, goals, and processes. Based on the discussions, we will present a ballpark estimate of the project costs and timelines.
Proposal & Onboarding
We will present a final proposal outlining the Scope of Work, solution design, timeline, and cost. We will help take care of all paperwork such as service agreements, vendor setups, legal, tax, etc.
Project Kick-off
At Project Kick-off, your team & Multidots' team will meet to discuss the project plan, milestone dates, communication, collaboration tools, and process.
Development
Multidots team starts project development as per the project plan, completes the development as per the milestones, and prepares for an internal demo.
Client Team Demo
The project manager will invite you and your team to share project milestone progress and will give a demo to collect early feedback on the project from you and your team.
Pre-Launch
Once all the project milestones are completed and approved, we will get ready for launch. As part of pre-launch steps, we perform pre-launch Quality Assurance testing, content freezing, and execute the deployment process.
Project Launch
With all the pre-launch testing taken care of, your project will finally be ready to go live. At this point, we will share a technical user manual and Quality Assurance reports for easy reference. We will also tick off a post-launch Quality Assurance checklist.
Support
A successful launch and project delivery isn't the end of our partnership. We are here to provide continuous maintenance and support post-launch.
Why Multidots?
We are a WordPress website development team with a reputation for building powerful and successful enterprise websites with WordPress that have delivered extremely high ROI for our clients.
A WordPress VIP Agency
With proven ability to migrate your website to VIP infrastructure and ensure your website experiences all the benefits of this move.
114 Million People Served
We take great pride that every line of code we write on the websites we build touches millions of people's lives.
Top 1% in Clutch Ranking
of high-performance B2B brands based on client reviews, the market presence, and industry leadership.
200+ WordPress Websites
Launched with 100% precision and with a core focus on meeting stringent WordPress VIP standards to ensure clients benefit from high ROI.
100+ Global Clientele
Use our comprehensive WordPress expertise to address their WordPress challenges in a manner that is comprehensive and quality-focused.
~13,768 Hours Contributed to WordPress
To make a sincere and sustained effort to improve WordPress and make it more accessible and beneficial for the users at large.
They were the perfect partner to expand our team and increase our development capabilities, fitting seamlessly into our existing technical team and providing an excellent, cost-effective solutions.
At Multidots – We Believe in Giving Back to the WordPress Community
Our team loves WordPress and believes knowledge shared is knowledge gained. We regularly and meaningfully contribute to a range of WordPress initiatives to play a small role in fuelling the growth of WordPress and its community.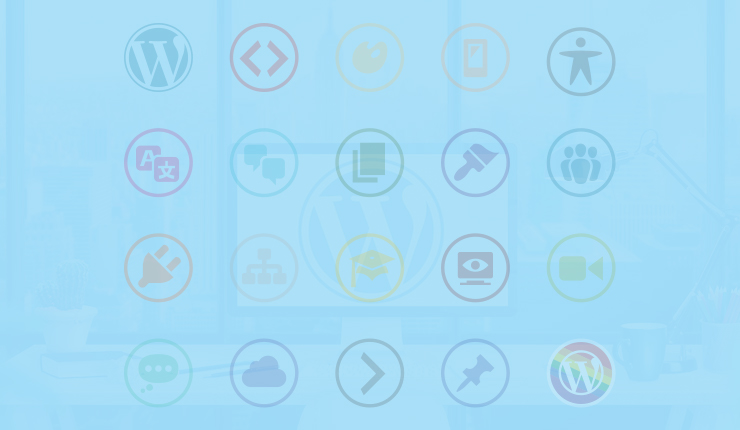 WordPress Contributions
~13,768 Hours has been contributed to core WordPress, WooCommerce, and BuddyPress releases.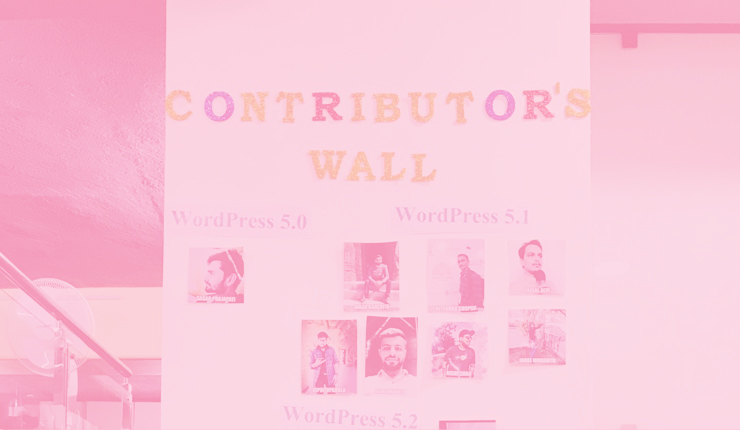 Five For The Future
Multidots sponsors 7 contributors for a total of 28 hours per week for the "Five For The Future" initiative by WordPress.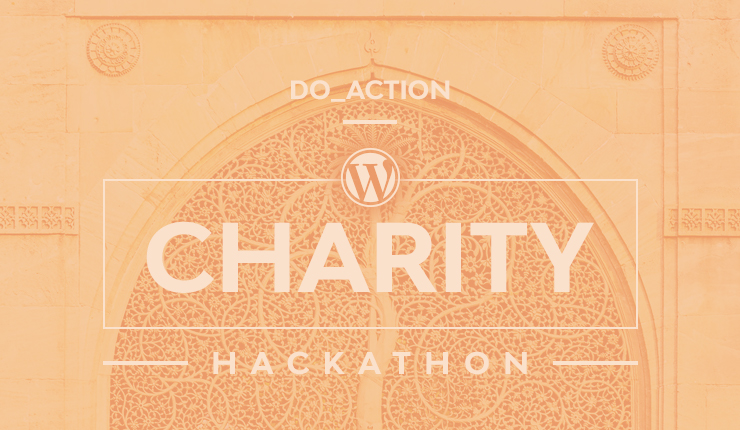 do_action
One of the lead organizers of do_action Ahmedabad – a charity hackathon to support charitable organizations in the local community.
Case Studies
FAQs
Enterprise-grade WordPress solutions are built to deliver optimum performance and sport extremely dependable infrastructure empowered with cutting-edge functionality that can smoothly scale to meet the growing demands of large organizations.

If you want to build a large-scale website, WordPress VIP is your answer. It is a WordPress hosting platform whose categorical objective is to host enterprise websites. It's the right choice for extremely high-traffic websites and which demand the next level of performance and security.

Yes, WordPress can perfectly satisfy your enterprise needs as it's a very stable and ever-evolving CMS with a plethora of advanced plugins that you can choose from. What's more, WordPress can easily integrate with numerous business-critical platforms including CRM and ERP systems and even marketing automation platforms.

Kickoff & Project Plan – We divide the project into multiple milestones based on modules or sitemap pages and schedule the delivery milestone dates accordingly.
Development Milestones – Development team will code based on the milestone feature list.
QA Milestones – QA team will perform the quality testing for each development milestone before the client demo.
Client Demo – The project team will arrange a milestone demo to showcase all the features under each milestone with the client.
Final CAT with client team – When all the milestones are done, the project team will provide a staging copy for Client Acceptance Testing (CAT).
Pre-Launch checklist – After the completion of the CAT, we will set a launch date and perform a pre-launch checklist.
Post-Launch checklist – Once the website is live, our team will perform the post-launch checklist.

11+ years of experience in web development and WordPress development.

One of the WordPress VIP Partner

Agencies

.

80+ globally distributed team available

around the clock.

Experience working with a small startup to large enterprise brands such as Accenture, MIT, Jumeirah, National Association of Broadcasters (NAB), and Sneaker News.
Core contributor to WordPress and a variety of different open-source initiatives and events.
Active and proud members of a variety of different industry associations and chambers of commerce.

We provide 1 to 3 months of free support based on the nature and size of the project. After free support, we have separate retainer and maintenance services that will cover ongoing hassle-free support and maintenance of your website.
Let's talk about your dream project?