Overview
NAB Show is an annual trade show produced by the National Association of Broadcasters. The show typically draws in more than 100,000 industry professionals every year. Their show website – www.nabshow.com was built on Drupal – Content Management System. The NAB Show team wanted to redesign and move to a better CMS like WordPress, and completing this before their conference in April 2020 was a mission-critical challenge. Multidots worked with the NAB Show team to make this migration from Drupal to WordPress, built new smart-workflows,and implemented easy to use and updated content blocks using WordPress's new Gutenberg tool. Multidots team deployed the new website 3-months ahead of their conference time with 77.51% faster-loading web pages.
Challenges
NAB Show is 97 years old, and one of the biggest association trade shows in the world.
All their sponsors, speakers, exhibitors and partners rely on NABShow.com every year for product showcases, planning their conference experience and booking their accommodations.
NABShow.com was built on Drupal. It was helping and serving the purpose for the past several years but recently Content Management Experience for the NAB Show team wasn't efficient and modern enough.
During the conference, the website gets around 36K daily unique visits and about 200K page views. The conference itself attracts more than 100,000 industry professionals.
The NAB Show team wanted to make sure that this migration does not affect their current search rankings and online reputations.
The NAB Show team discovered redundancy with some of their existing workflows, which led to a loss of time. They wanted to build a new, smart, and automated workflow to save time as well as increase accuracy and efficiency.
The completion of this migration before their Las Vegas show in April 2020, was mission-critical and they needed a reliable CMS migration expert to help them build new workflows and manage a smooth migration.
Solutions
Our team of "Drupal to WordPress" migration experts, scheduled multiple rounds of discussions with the NAB Show team; and documented existing workflows, challenges, goals, and objectives.
Based on the details from those discussions, our engineering lead, solution architect, and project manager came up with a new design and migration plan.
We made a few revisions to plan after some feedback and new ideas that we received from the NAB Show team.
We divided the whole project into multiple milestones and at the completion of each milestone, we offered a demo to the NAB Show team so they could provide their feedback and corrections early in the development.
We offered a customer acceptance testing phase on the client's server so their internal team could test the new system and report any problems or suggest corrections.
We deployed WordPress as CMS and leveraged Gutenberg for the template and content block design.
We built a few custom WordPress plugins to automate their old workflow.
We also proposed to host on WordPress VIP for better performance, security, and stability.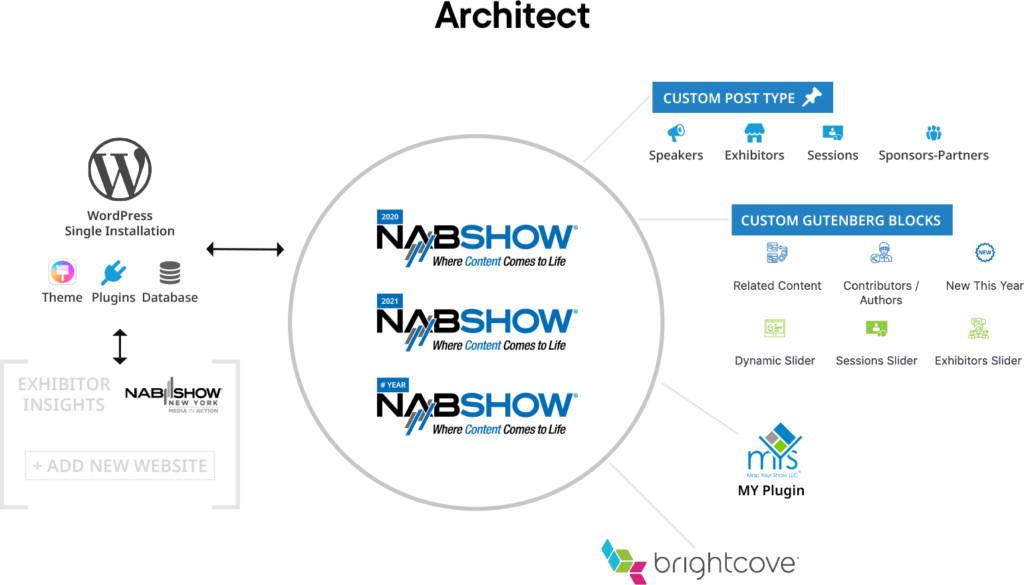 Results
After working on a project for four-months, we launched the revamped website in January 2020 (3-months ahead of the conference date).
The new smart workflows that we built are saving a lot of time for the convention team at NAB Show.
After moving the website from Drupal to WordPress and utilizing the best coding standards, the average page load time is improved from 11.20 seconds to 6.31 seconds almost 77.51%.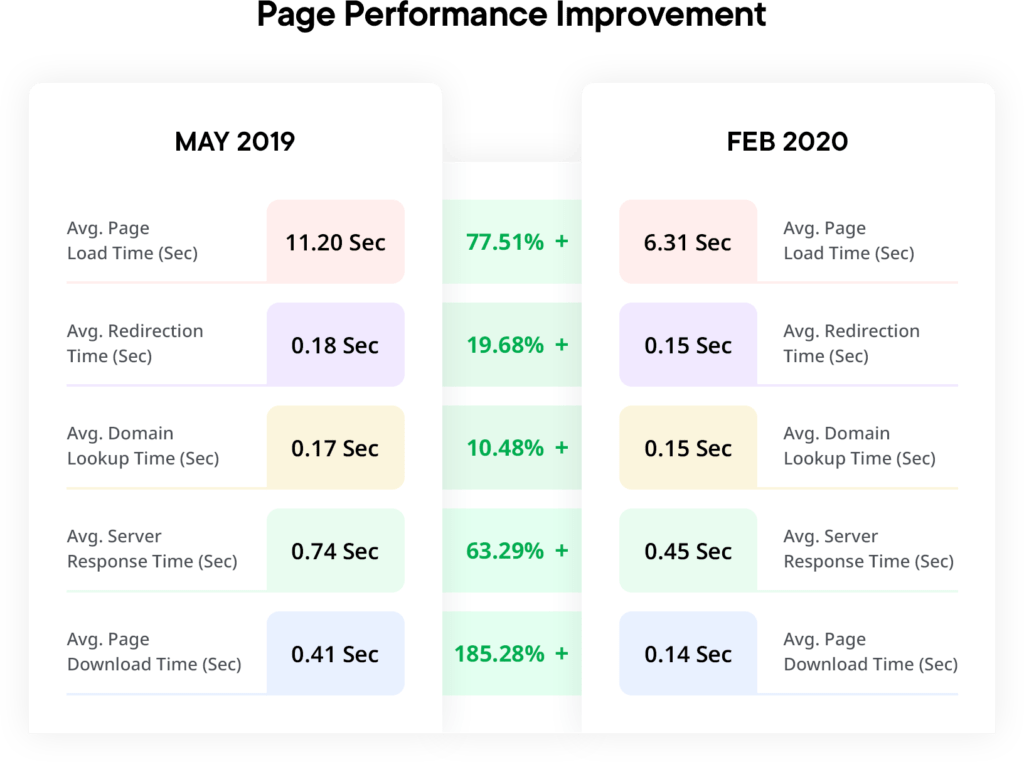 We all at NAB Show were delighted to work with the Multidots team. They delivered the website on time and absolutely are the Drupal to WordPress migration and Gutenberg experts. Their commitment to quality and service is unprecedented. We are continuing to work on other projects with them.