Solutions Provider for
Performance Marketing & Lead Generation Companies
Reliable and affordable web development partner for publishers, sellers, and affiliates!
Digital Marketing Managers in performance marketing and lead generation industries constantly striving and working hard to get more relevant traffic on the websites, microsites and landing pages that they manage. Despite investing so much money on paid-traffic not only they don't get enough leads but their organic traffic also keeps declining. Their out-dated proprietary CMS systems and slow loading pages are killing their user experiences and search rankings. We are helping and working with CMOs (Chief Marketing Officers), DMM (Digital Marketing Managers), Digital Marketing Officers (DMO) of big publishers and affiliate companies to get more leads and traffic on their website.
We help CTOs and Director of Technology in affiliate marketing, performance marketing, content marketing by providing technical experts without hurting their budget for technical operations. We work as a virtual extension of your in-house technical team with the flexibility to scale up and down based on your quarterly goals and budget. Whether you need a few web developers to launch a new website within the critical-time frame, migrate from your existing CMS platform to WordPress or maintain and optimize existing web properties; you can count on us.
WordPress VIP Agency Partner
We are one of only a dozen agencies selected
as an official WordPress VIP Agency Partner. Our participation in this highly-competitive program gives our customers with WordPress projects access to support, features and functionality that other agencies simply cannot provide.
Areas of Expertise
Performance and Website Optimization
We provide an entire suite of tailor-made WordPress optimization services to deliver lightning-fast digital experiences across all devices.
Content Production and Workflow Management
We can audit your current workflow and help optimizing content production workflow to increase the efficiency and time to publishing.
Monetization & Integration
We have experience connecting your website to your in-house or third-party tracking, monitoring and monetization tools and systems.
Search Engine Optimization
We dive deep into the finer details of your website's crawlability and indexability to make sure it ranks better in organic search results.
Website Migration
We can help with your website migration from your proprietary CMS or any other CMS platform to WordPress without hurting your existing workflow and legacy rankings.
Our developers, designers and QA engineers will well integrate with your in-house team and will function as your virtual remote team. Scale up and down based on your needs.
For our industry, turnaround time is a key factor and Multidots partnered with us and continued to deliver on time and within budget, while scaling to more sites/projects easily and quickly
Featured Projects
Our Associations
Member of Performance Marketing Association
As a Corporate Member of The Performance Marketing Association, we're always up to date with all the latest in the industry and their key players. We make the most of the exclusive access and benefits we obtain through this membership to ensure the work we deliver to our clients is upheld by the industry-standard best practices.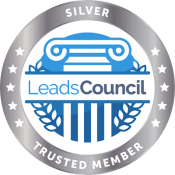 Member of Lead Council
As a member of the Lead Council, we get an opportunity to member-exclusive events, forums, research that help us to gain key insights into the lead generation industry. It's an added-value for our clients to work with us as we talk the same language and terminologies.
Multidots team improved our website load time from 5.0s to 1.2s, 65% increase in the editorial team's operational efficiency, 20% increase in page views and our organic search traffic jumped up from 40% to 60%
FAQs
Introduction/Discovery Meeting: The first step is to have an initial introduction meeting on phone/zoom to know more about your business and project.
Proposal Presentation: Multidots team will present you a proposal that includes our understanding of the problem (scope of work/scope of engagement), solution, cost, timeline, and other terms.
Finalize the Contract: If you are happy and ready to engage with Multidots, we will formalize the contract by signing a Master Service Agreement (MSA) and other on-boarding formalities.

11+ years of experience in web development and WordPress development.

One of the WordPress VIP Partner

Agencies

.

80+ globally distributed team available

around the clock.

Experience working with a small startup to large enterprise brands such as Accenture, Jumeirah, National Association of Broadcasters (NAB), and Sneaker News.
Core contributor to WordPress and a variety of different open-source initiatives and events.
Active and proud members of a variety of different industry associations and chambers of commerce.

Yes, we have a team based in California, Austin, and Washington, DC area, and are available to talk at 646-586-5500.

We provide 1 to 3 months of free support based on the nature and size of the project. After free support, we have separate retainer and maintenance services that will cover ongoing hassle-free support and maintenance of your website.

Introduction/Discovery Meeting: The first step is to have an initial introduction meeting on the phone/zoom to learn more about your business and project. Schedule a discovery meeting or submit the inquiry form here.
Proposal Presentation: The Multidots team will present you with a proposal that includes our understanding of the problem (scope of work/scope of engagement), solution, cost, timeline, and other terms.
Finalize the Contract:

If you are happy and ready

to move forward

with Multidots, we

will finalize

the contract by signing a Master Service Agreement (MSA) and other on-boarding formalities.

To ensure code quality, we follow many different standards for quality and performance.

PHP_CodeSniffer for PHP code
WordPress-VIP-Minimum for WordPress code
W3C Validation with CSS Lint for HTML & CSS code
JSLint for JavaScript code
We extensively use PHPStorm IDE with code check integrations. Besides, we have our GitHub repos, integrated with Travis for pre-hook commit check with PHPCS
Let's talk about your dream project?